Product News: Electrical Equipment & Systems, Electronic Components & Devices, Green & Clean
LED Light turns night into day for growers.
Press Release Summary: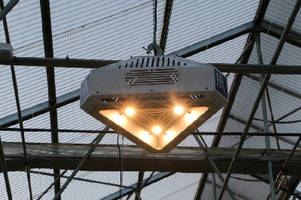 August 29, 2014 - Producing light at 3,200 K, which closely matches sun, HP4S LED Grow Light creates spectrum for maximum growing. Alta Blue Dies are combined with Alta phoquan discharge array liquid materials cured to Alta Copper Substrate Chip on Board package. Blue dies are coated in 4-stage process; each layer of raw elements are then extracted from various Alta LED ingredients. Full spectrum PDA occurs when dies react with each layer of coating, exciting and creating photons to create full spectrum light.
HP4S
1379 Ridgeway Street, Pomona, CA, 91768, USA
Original Press Release
New Technology Turns Night Into Day for Growers
Press release date: August 25, 2014
POMONA, CALIFORNIA – Imagine... nighttime turning into day… urban indoor growing under the actual scientific make up of the sun. It's a technology that produces light at 3200 Kelvin… the closest existing match to the sun, creating the perfect plant spectrum for maximum growing. Many have claimed to have it, none have proven it… until now.

Alta LED, an LED innovator and maker of the world's most optically advanced LED chip, today announced the launch of a groundbreaking new horticulture grow light source, integrated into the High Power 4s (HP4S) brand. Domestically made, HP4S is the next generation of LED grow lights.

"With our 300 watt chip replacing 1000 watt use situations, HP4s gives us the ability to meet the needs of greenhouse customers who demand small form factors with high intensity coverage over large areas," says Alta LED and HP4S Founder, John Klena, who is also the CEO of well-renowned Evergreen Lighting.

Alta's chip is not the typical RGB that is found in LED Grow Lights, Alta LED uses a patented four stage coating process of raw elements over Alta Diode Technology to produce a high intensity array with full spectrum lighting capabilities. Alta Blue Dies are combined with Alta patented phoquan discharge array (P.D.A) liquid materials cured to an Alta Copper Substrate C.O.B. (Chip on Board) style package to achieve full spectrum lighting with high intensity results. Alta blue dies are coated in a four-stage process after die bonding occurs. Each layer of raw elements are then extracted from various Alta LED patented ingredients. Full spectrum PDA occurs when Alta dies react with each layer of coating, exciting and creating photons to create full spectrum light. Each layer is critical to creating and maintaining wavelength and intensity desired.

Alta dies are the only constant current dies capable of sustaining the reaction between the layers and producing full spectrum light. There are only seven worldwide die manufactures. They all use pulse technology due to the fact that their dies lack the technology and endurance to handle constant current driving force. HP4S has mastered this, creating a never discovered and now introduced type of LED chip.

"Our LED chip is a complete green solution, providing energy efficiency and completely made in America," said Klena.

About HP4S:
HP4S, the leading provider of high-efficiency LED horticultural lighting solutions for commercial growers and agri-businesses, enables horticulturalists to reduce energy consumption over 50% while increasing operational efficiencies, crop yields, and hastening growth cycles. HP4S offers data-proven solutions for greenhouses, indoor farms, research centers, and Universities that may be eligible for energy efficiency subsidies from local utility companies and government programs. Headquartered in Pomona, California, HP4S is privately held. For more information visit highpower4s.com or contact Celeste Miranda (Miranda Marketing Labs) at 805-744-2424.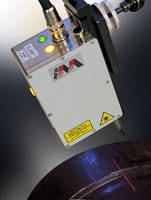 Sensors, Monitors & Transducers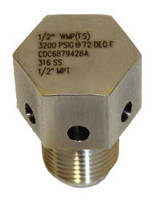 Fluid & Gas Flow Equipment