Product News: Test & Measuring Instruments, Computer Hardware & Peripherals
DAQ and Control System offers expanded storage option.
Press Release Summary: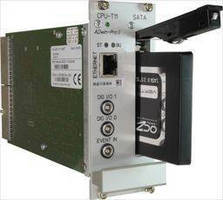 June 9, 2014 - Available for ADwin-Pro II Data Acquisition and Control Systems, Pro-CPU-T11 processor board is suited for standalone data recording in absence of PC or PC connection. Available options give users up to 2 TB of storage space on 2.5 in. SSD or hard disc drive. Equipped with pair of SATA local hard drives, module increases speed of Ethernet communication to 1 GBps. Module also features trigger input, 2 digital I/Os, and software routines that support recording files to drive.
CAS DataLoggers
12628 Chillicothe Rd., Unit J, Chesterland, OH, 44026, USA
Original Press Release
New Storage Option for ADwin DAQ Systems
Press release date: June 6, 2014
New Processor Module Expands Recording Space up to 2TB

CHESTERLAND OH— German manufacturer Jager has released a new storage option for its ADwin-Pro II Data Acquisition and Control Systems: the new Pro-CPU-T11 processor board. This new DAQ module is ideal for standalone data recording in the absence of a PC or PC connection. Available options give users up to 2 Terabytes of storage space on either SSD or hard disc drive (both 2.5"), ideal for applications with large data volume such as vibration monitoring, failure analysis and recording high-speed data. CAS DataLoggers is proud to offer ADwin products along with free tech support to help users working in any application.

The new Pro-CPU-T11 processor module offers ADwin users the highest real-time computing power and is largely software-compatible to previous versions. Equipped with a pair of SATA local hard drives, the new module increases the speed of Ethernet communication to 1GB/second. With these drives, users have 250GBs of storage and can opt for up to 2 terabytes. The module also features a trigger input, 2 Digital I/Os, and ADwin has also developed new software routines to support recording files to the drive. The SATA device can be integrated into the module or removable. Access to the memory is provided via processor module or via NFS/SMB/FTP from the Ethernet network.

ADwin PRO-II systems are modular, intelligent real-time systems for fast data acquisition and control in the most demanding industrial applications. All ADwin systems support parallel, individually-controlled, real-time processes while running independently of the PC's operating system to provide deterministic operation with response times of 1 usecond or less. These advanced systems are commonly used for testing components, sensors and ECU's, control of servohydraulic systems, motion control, and synchronized data acquisition.

The ADwin-Pro II Series utilizes a modular form factor with plug-in modules to allow up to 480 analog or digital inputs in a single chassis, along with a high-performance 300 MHz DSP processor and Ethernet communications interface. There are also a variety of other I/O options including CANbus, SSI, Profibus/Fieldbus, RS-232/485, and signal conditioner modules.

The extraordinary speed of the Pro II system provides complex applications with a high data rate, and the fast T11 processor allows an intelligent pre-selection of relevant data, mathematical functions or digital channel filtering. Additionally all the new Pro-II modules running on the Pro- II bus automatically sync, allowing fully-synchronized time measurements with multiple modules without any special software effort.

Just contact CAS DataLoggers at (800) 956-4437 or at www.DataLoggerInc.com for more information.

For more information on Jager's ADwin data acquisition and control systems designed for the most demanding applications, or to find the ideal solution for your application-specific needs, contact a CAS Data Logger Applications Specialist at (800) 956-4437 or visit the website at www.DataLoggerInc.com.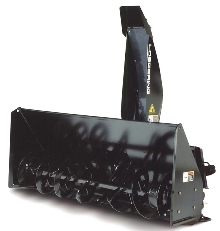 Non-Industrial Products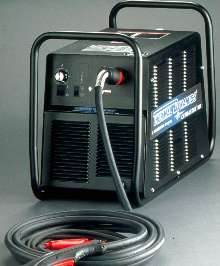 Machinery & Machining Tools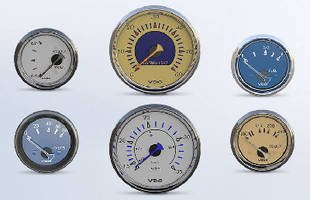 Test & Measuring Instruments