Product News: Transportation Industry Products
Cockpit Retrofit is available for King Air turboprop aircraft.
Press Release Summary:
July 31, 2014 - AeroVue™ Integrated Flight Deck (IFD) offers King Air operators avionics platform that includes Flight Management System, Autopilot, Synthetic Vision, and INAV™ functionality with Electronic Charts displayed on three 12 in. LCD screens. Also, this complete cockpit retrofit adds wireless capability to cockpit via BendixKing AeroWave 100 system. Operation is possible via either combination of button inputs or with optional Cursor Control Device (CCD).
Original Press Release
AeroVue Cockpit Retrofit Launched by BendixKing
Press release date: July 28, 2014
With Sophisticated and Proven Technology Derived from Honeywell Avionics, Advanced Retrofit Delivers a Better Choice to King Air Operators

ALBUQUERQUE, N.M. -- BendixKing, a division of Honeywell (NYSE: HON), announced the launch of AeroVue(TM), a complete cockpit retrofit solution for King Air turboprop aircraft.  Derived from industry leading Honeywell avionics systems, the AeroVue Integrated Flight Deck (IFD) offers King Air operators a sophisticated avionics platform including industry-leading Flight Management System, Autopilot, Synthetic Vision, and INAV(TM) functionality with Electronic Charts displayed on three large 12" advanced LCD screens. AeroVue also adds wireless capability to the cockpit through the BendixKing AeroWave 100 system.

"Our discussions with avionics dealers and turbo-prop operators indicated that there is a real need in the market for a choice of cockpit retrofits," said Kevin Gould, president of BendixKing. "With AeroVue we answer that call by delivering an advanced IFD with an unrivaled pedigree that descends from Honeywell systems found on some of the most advanced business jets in the world."

Pilots will be able to operate AeroVue two ways: with a combination of button inputs, or with the optional Cursor Control Device (CCD).  The CCD will allow either pilot to control many key IFD functions with their hand firmly stabilized, a significant advantage in turbulent weather or during high-workload periods.

AeroVue operators will enjoy the similarity with other Honeywell professional flight decks, and this enables fleet owners and operators to minimize avionics transition training across aircraft platforms. The AeroVue lineage will allow King Air operators, for the first time, to incorporate technological and safety advances designed for large business jet and transport category aircraft.

AeroVue will offer an array of industry leading features including a high-resolution Synthetic Vision system, configurable Primary Function Displays including acceleration chevrons, Horizontal Situation Indicator with arc overlay of terrain and weather, and dual Bluetooth® enabled audio panels.

"From a human factors standpoint, the AeroVue system has been conceived for ease of use," said Honeywell Flight Test Pilot Kevin O'Hara. "Having flown more than 400 test hours on Honeywell advanced avionics systems, I am confident pilots will find the AeroVue capabilities, features, and intuitive functionality combined will enhance situational awareness and flight safety."

BendixKing has priced AeroVue with a fly-away price to customers that is approximately $100,000 lower than comparable cockpit retrofit products.  In addition, for customers that put down a $500 deposit prior to August 31, a $25,000 credit will be given toward installation costs.

BendixKing expects to obtain an FAA Supplemental Type Certificate for AeroVue in the first half of 2015, initially for Beechcraft models King Air 200 and B200 aircraft.

Supporting Resources

--  Read more about the BendixKing AeroVue
--  Read more about BendixKing
--  Read more about Honeywell Aerospace
--  Follow BendixKing on Twitter at @BendixKing

About BendixKing
In early 2012, BendixKing took a major step forward by setting up more independent business operations functioning within Honeywell. This new business model gives us the independence and flexibility we need to respond to the unique needs of light aircraft owners and pilots. With new operations, based in Albuquerque, New Mexico, BendixKing is on the right path to better serve your aviation needs.

BendixKing is committed to the creation of innovative, reliable, intuitive avionics for the general aviation pilot. When you choose to fly with BendixKing you can be confident that the products you depend on today will serve you well into the future. Like us on Facebook and follow us on Twitter at @BendixKing.

About Honeywell
Thousands of Honeywell Aerospace products and services are found on virtually every commercial, defense and space aircraft worldwide. The Aerospace business unit develops and integrates technologies that span air traffic modernization, flight and runway safety, engines, cockpit and cabin electronics, connectivity, logistics and more that deliver safe, efficient, productive and comfortable transportation-related experiences. For more information, visit http://aerospace.honeywell.com or follow us at @honeywellaero on Twitter.

Honeywell (www.honeywell.com) is a Fortune 100 diversified technology and manufacturing leader, serving customers worldwide with aerospace products and services; control technologies for buildings, homes and industry; turbochargers; and performance materials. Based in Morris Township, N.J., Honeywell's shares are traded on the New York, London, and Chicago Stock Exchanges. For more news and information on Honeywell, please visit www.honeywellnow.com.

Honeywell and the Honeywell logo are the exclusive properties of Honeywell, are registered with the U.S. Patent and Trademark Office, and may be registered or pending registration in other countries. All other Honeywell product names, technology names, trademarks, service marks, and logos may be registered or pending registration in the U.S. or in other countries. All other trademarks or registered trademarks are the property of their respective owners. Copyright 2014 Honeywell.

CONTACT:
Kathleen Bangs
Director of Marketing and Corporate Communications
BendixKing
(505)-553-5809
Kathleen.Bangs@BendixKing.com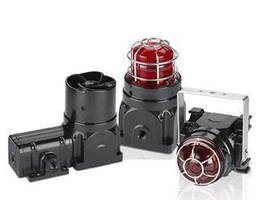 Electrical Equipment & Systems, Safety & Security Equipment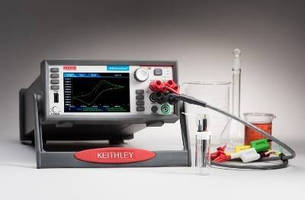 Test & Measuring Instruments, Laboratory and Research Supplies & Equipment