Product News: Electronic Components & Devices, Mining, Oil Drilling & Refining
Bandpass Filters serves Oil Exploration and Monitoring market.
Press Release Summary: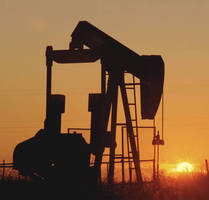 July 23, 2014 - Ranging in center frequency up to 2,360 MHz, band pass filters are part of LC filter series and target Oil Field Exploration and Mining market. Mounting features help withstand harsh environments, including temperature swings resulting from being exposed to normal outdoor conditions where oil exploration occurs. Offering bandwidths in excess of 25% of center frequency, products can be mounted via SMT packaging or other custom configurations, including connectorized or through hole.
Original Press Release
PDI Introduces LC Filters for Oil Exploration and Monitoring Applications
Press release date: July 8, 2014
Middleton, WI – Precision Devices Inc. (www.pdixtal.com), a member of the Avrio Technology Group LLC, has announced a new line of Filters targeting the Oil Field Exploration and Mining market.  These products are band pass filters ranging in center frequency up to 2360MHz.

These new application specific filters are part of the LC filter family.  They offer unique mounting features which help to withstand harsh environments including large temperature swings from being exposed to normal outdoor conditions where oil exploration occurs.  These products offer bandwidths in excess of 25% of the center frequency.  Due to the small size, mounting can be done via SMT packaging or any other custom configurations including connectorized or through hole.

"These new products are an extension of our Lumped Element filter family," according to Tom Sokol, Senior Vice President of Global Sales.  "We continue to add special functions and the ability to operate our products in unique environments.  These new applications allow oil wells in extreme locations to be monitored remotely."

For more information on these filters LC Filter Datasheet or any of the PDI products, or a list of representatives and distributors, please visit www.pdixtal.com or email sales@pdixtal.com

COMPANY INFORMATION

About Precision Devices:
Precision Devices (PDI) is part of Avrio Technology Group, LLC. PDI is a leading global developer and manufacturer of frequency control and filter products. With an established engineering heritage, PDI offers a comprehensive range of precision engineered crystals, LC filters, crystal filters, clock oscillators, voltage controlled crystal oscillators (VCXOs), temperature compensated crystal oscillators (TCXOs) and oven controlled crystal oscillators (OCXOs). PDI supports customers in a wide range of industry sectors including avionics, space, defense, automotive, telecommunications and consumer. PDI is an ISO-9001:2008, ISO-14001, MIL-STD-790, and MIL-PRF-38534 certified company. PDI is able to offer a comprehensive technical and logistical support and solutions to meet specific customer requirements. For further information on PDI frequency control products, please visit www.pdixtal.com or email sales@pdixtal.com.

About Avrio Technology Group, LLC:
Avrio Technology Group, LLC is an international group of RF related companies with the objective of increasing component and software value to the customer with manufacturing and stocking locations in Europe, Asia and North America.
www.avriotechnology.com.

For more information contact:
Dick  Thompson
Avrio Technology Group LLC
8840 N Greenview Drive
Middleton, WI 53562
800.274.9825
marketing@avriotechnology.com