Press Release Summary: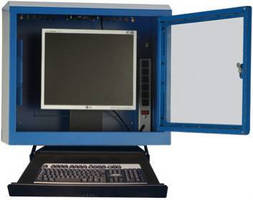 December 11, 2012 -
Rousseau Metal, Inc. - Saint-Jean-Port-Joli, QC, CAN
Original Press Release
The Smart Computer Cabinet and Keyboard Support
Press release date: December 7, 2012
Smart computer cabinets that are installed above the work surface on workstations are equipped with a retractable keyboard support. When not in use, the support retracts under the cabinet and when in use, it is tilted 17 degrees. In addition, it glides smoothly and has a neoprene mat to keep the mouse and keyboard in place. This is an excellent choice for workstations that need a computer. For further details, visit our web site.