SME Showcases Medical Manufacturing at Mfg4 event.
Press Release Summary:
April 14, 2014 - Produced by SME, Mfg4 will take place in Hartford, CT from May 6–8, 2014. Manufacturing professionals from aerospace, defense, medical, and MicroManufacturing industries will come together to gain knowledge, network, collaborate and share solutions. Industry leaders can explore applications and technologies improving medical industry. Medical Manufacturing Innovations and MicroManufacturing Conferences are co-located at event, and keynote speakers include Christopher Kaye and Peter Walsh.
SME
1 SME Dr., P.O. Box 930, Dearborn, MI, 48121, USA
Original Press Release
SME Showcases New Medical Manufacturing Innovations and MicroManufacturing Conferences at Mfg4 Event
Press release date: April 3, 2014
• Biennial conference highlights new technologies and processes to allow industry collaboration
• Keynote presentations by Medtronic and U.S. Endoscopy
• Manufacturing that saves lives

Mfg4 LogoDEARBORN, Mich.—Mfg4, an event produced by SME, is one of the manufacturing industry's trusted sources of knowledge and information and is returning to the Connecticut Convention Center in Hartford, Conn., May 6 to 8, 2014.

Manufacturing professionals from aerospace, defense (including arms), medical and MicroManufacturing industries will come together to gain knowledge, network, collaborate and share solutions at Mfg4. Industry leaders are provided the opportunity to explore in-depth innovative applications and new cutting-edge technologies that are improving the medical industry.

New this year, the Medical Manufacturing Innovations and MicroManufacturing Conferences are co-located at the Mfg4 event. Innovators from a wide range of medical and bio-medical technologies will have the opportunity to share and explore diverse applications. Conference presenters and more than 250 exhibitors will provide insightful information on technology and applications, which allow innovators to find their next idea for designing and manufacturing new products. These products, services and solutions allow medical manufacturing companies the ability to create products that enhance and save lives.

Mfg4 offers keynote presentations focused on the challenges facing the medical industry. Keynote speaker, Christopher Kaye, vice president of research & technical innovation, U.S. Endoscopy, is focusing on the design and development process with particular emphasis on the medical device industry and its constantly evolving landscape.

"Following selection and problem definition there exists a critical period where prototyping, testing, and capabilities determine the design intent," said Kaye. "By encouraging innovators to collaborate, we are able to recognize difficult problems from the start without compromising the final deliverable."

Also providing a keynote presentation, Peter Walsh, vice president, global operations, Medtronic will address trends in the global Medical Device sector and provide insight on these trends for Medical Device companies. He will discuss the impact of these trends from a manufacturing perspective and how manufacturing leaders can position themselves to be strategic leaders in a competitive environment.

"By creating a forum for industry collaboration, innovators are able to discuss new processes while having specific medical manufacturing questions answered and problems solved by industry experts," said Lauralyn McDaniel, industry manager, medical, SME.

For more information about registering, attending or exhibiting at Mfg4, please visit mfg4event.com or call 800.733.4763.

To register please visit https://www.xpressreg.net/register/mfgf054/start.asp. For the most up-to-date details, follow us on Twitter @mfg4event.

About SME
SME connects all those who are passionate about making things that improve our world. As a nonprofit organization, SME has served practitioners, companies, educators, government and communities across the manufacturing spectrum for more than 80 years. Through its strategic areas of events, media, membership, training and development, and the SME Education Foundation, SME is uniquely dedicated to advancing manufacturing by addressing both knowledge and skill needs for industry. At SME, we are making the future. Together.

If you have any questions or comments, please contact SME Public Relations at 313.425.3000, email communications@sme.org or fax: 313.425.3403.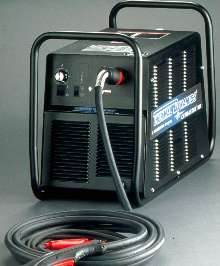 Machinery & Machining Tools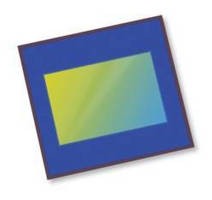 Sensors, Monitors & Transducers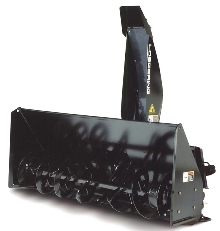 Non-Industrial Products