Piercan USA Inc. Launching Additional Dipping Capacity
Piercan USA, Inc.
180 Bosstick Blvd., San Marcos, CA, 92069, USA
Original Press Release
Piercan USA Inc. Launching Additional Dipping Capacity
Press release date: July 31, 2014
Piercan USA is proud to report construction is well underway for our additional dipping line. The additional dipping line being installed is a new glove dipping line that should begin operation in September and be at full capacity starting in October. This will add approximately 40% to our CSM, Butyl, Polyurethane, Non-Leaded Shielding, and our CSM / Polyurethane dual polymer gloves. Just as important, is that this dip line is designed with three independent modules that will give us much more dipping capability and flexibility. These three independent modules will give our company an extreme advantage to produce product at a higher capacity, as well as maintaining a more sustainable manufacturing approach.

Currently, we have two dip lines at our US manufacturing plant, each specializing in specific polymer and polymer combinations. The revolutionary additional dipping line will add a significant tool in our belt to supply our customers with gloves in a timely manner. We are committed to our customers and the market to meet the growing demand for glovebox/ isolator/ RABS gloves and sleeves. We will continue to invest for future growth and supply our customers with quality products.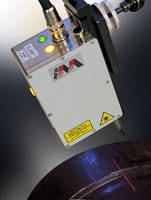 Sensors, Monitors & Transducers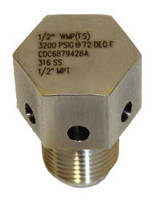 Fluid & Gas Flow Equipment