PILOT CHEMICAL COMPANY ACQUIRES THE BUSINESS OF INTERTRADE
Pilot Chemical Co., Inc.
606 Shepherd Dr., Cincinnati, OH, 45215, USA
Original Press Release
PILOT CHEMICAL COMPANY ACQUIRES THE BUSINESS OF INTERTRADE
Press release date: April 8, 2008
On Tuesday, March 25th Pilot Chemical executed agreements to acquire the business aspects of Intertrade Holdings, Inc. Intertrade is a chemical manufacturer of sulfonated products located in Copperhill, Tennessee. With this acquisition Pilot will now offer its customers several new complementary products to its existing product base. This transaction demonstrates Pilot's commitment in offering a full line of surfactant products to the marketplace. As a result of this transaction, Pilot now offers the following products in bulk and packaged quantities: Product Name Chemical Name o Sulfonate AA10 Sodium Dodecylbenzene Sulfonate (Branched Alkyl Chain) o SADPO Sulfonated Alkyl Diphenyl Oxide, Sodium Salt o Sulfonate OA-5R Sulfonated Oleic Acid, Sodium Salt o Sulfonic 800 Sulfonated Oleic Acid o Sulfonate OE-500 Sulfonated Oleic Acid, N-Amylester, Sodium Salt o PTSA Para Toluene Sulfonic Acid - Anhydrous o PTSA 65% Para Toluene Sulfonic Acid ### Pilot Chemical is a privately owned independent global specialty chemical company providing the household and industrial detergent, personal care, lubricant, oilfield, emulsion polymerization, textile, and agriculture industries with high-quality specialty chemicals. Pilot's proprietary technologies involve alkylation, sulfonation, sulfation and a number of other specialty operations. Pilot owns the most state of the art continuous sulfation capacity in North America and continues to lead the market in the production of synthetic sulfonate lubricant additives. To learn more about Pilot Chemical Company, visit our Web site at www.pilotchemical.com. Pilot Chemical's headquarters is in Cincinnati, OH.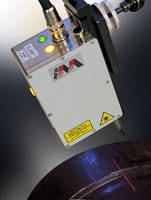 Sensors, Monitors & Transducers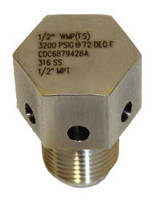 Fluid & Gas Flow Equipment