IREC Joins Business, Industry Groups to close skills gap.
Press Release Summary:
February 26, 2014 - IREC joined 20 other national business organizations yesterday to share plans to ensure students/workers have necessary knowledge and skills to work in modern economy. Convened by ACT Foundation and Business Roundtable, National Network of Business and Industry Associations is coordinating cross-sector efforts to close skills gap. After noting how describing and quantifying gap is no longer enough, Business Roundtable president John Engler said, "It is time to get to work to close it for good."
Interstate Renewable Energy Council (IREC)
P.O. Box 1156, Latham, NY, 12110-1156, USA
Original Press Release
IREC Joins Business, Industry Groups to Advance National Efforts to Close "Skills Gap"
Press release date: February 21, 2014
Washington, D.C. -The Interstate Renewable Energy Council (IREC) joined 20 other national business organizations yesterday to share plans to ensure students and workers have the knowledge and skills they need to work in the modern economy. Convened by ACT Foundation and the Business Roundtable, the newly formed National Network of Business and Industry Associations is coordinating cross-sector efforts to close the "skills gap."

"As an inaugural member of the National Network of Business and Industry Associations, IREC brings to this multi-industry agenda the ability to share experience, insight and best practices from the renewable energy and energy efficiency sector, and to learn from other industries," said IREC President and CEO Jane Weissman. "A quality workforce trained to meet industry standards is a foundational lynchpin for market growth."

As a national standards developer and credentialing organization, IREC is a leader in clean energy workforce development. "We are working with industry and education and training organizations across the country to ensure that quality training matches skills with current and future clean energy jobs," adds Weissman. "We are excited to partner with this strong inaugural group on such a critical national initiative."

"Business, educators and job trainers must align their efforts to make sure workers have the skills they need for the jobs of today and tomorrow," said John Engler, president of the Business Roundtable, an operational partner of the National Network. "Everyone here agrees that it is no longer enough to describe and quantify the gap.  It is time to get to work to close it for good."

U.S. employers are finding it increasingly difficult to find skilled candidates to fill open jobs, creating the "skills gap." A June 2013 report by the Georgetown Center on Education and the Workforce, for example, projected that 2.6 million jobs in science, technology, engineering and math will need to be filled between 2010 and 2020.

With an explosion of U.S. solar-related jobs in 2013 - now 142,000, up 20 percent from 2012 - the need is more profound than ever to ensure quality clean energy education and training.

The National Network represents major business sectors and is funded through a collaborative partnership of ACT Foundation, the Bill and Melinda Gates Foundation, Joyce Foundation and Lumina Foundation. Members include leaders in the manufacturing, retail, healthcare, energy, construction, hospitality, transportation and information technology sectors. They represent the source of nearly 75 percent of projected U.S. job growth through 2020 (an estimated 30 million new jobs).

At yesterday's meeting, members discussed efforts to:
Create a blueprint of the knowledge, skills, abilities and competencies required for career success in core business sectors;
Define the standards for national credentials that validate those skills; and
Identify successful models that integrate industry-recognized credentials into secondary and postsecondary education.
"It is encouraging to see the business community unify across industry and sector lines to produce actionable solutions to close the 'skills gap,' especially with the power of the Business Roundtable behind them," said Parminder K. Jassal, founding executive director, ACT Foundation, which co-operates the National Network.

Inaugural Members of the National Network of Business and Industry Associations
Aerospace Industries Association
American Health Information Management Association
American Hotel & Lodging Educational Institute
American Land Title Association and ALTA's Land Title Institute
American Moving and Storage Association
American Public Transportation Association
American Welding Society
Center for Energy Workforce Development
CompTIA
Home Builders Institute
Interstate Renewable Energy Council
The Manufacturing Institute
National Apartment Association Education Institute
National Center for Construction Education and Research
National Institute for Automotive Service Excellence
National Institute for Metalworking Skills
National Restaurant Association Educational Foundation
National Retail Federation Foundation
Paraprofessional Healthcare Institute
TechAmerica/TechAmerica Foundation
Western Association of Food Chains

About IREC
IREC believes clean energy is critical to achieving a sustainable and economically strong future. To pave this clean energy path, IREC works to expand consumer access to clean energy; generates information and objective analysis grounded in best practices and standards; and leads programs to build a quality clean energy workforce, including a unique credentialing program for training programs and instructors. A not-for-profit organization since 1982, IREC's programs and policies have benefitted energy consumers, policymakers, utilities and the clean energy industry. As of July 2013, IREC is an accredited American National Standards Developer. For more information, visit http://www.irecusa.org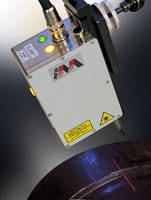 Sensors, Monitors & Transducers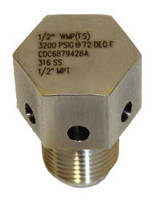 Fluid & Gas Flow Equipment