Cobra Electronics Releases Software Version 2.0 for NAV ONE 4000 and 4500
Cobra Electronics Corp.
6500 W. Cortland St., Chicago, IL, 60707 4000, USA
Original Press Release
Cobra Electronics Releases Software Version 2.0 for NAV ONE 4000 and 4500
Press release date: August 24, 2006
Latest Software Update Provides New Features and Enhancements to Improve Drivers' Time on the Road
CHICAGO, Aug. 24 -- With Americans spending an increasing amount of time stuck in traffic each year, Cobra Electronics (NASDAQ:COBR), a leading manufacturer of navigation and communication products, has enhanced its latest navigation device's ability to avoid traffic. The company is offering a free software update for its NAV ONE 4000 and 4500(TM), providing new features and enhancements that will improve drivers' time on the road.
Incorporating new technology, ongoing third-party testing and consumer feedback, Cobra has implemented dozens of updates in its software version 2.0. Among the enhancements to the products are:
o New Graphics: Accompanying the original five-inch touch screen with automatic brightness control for day or night viewing, the unit now provides an enhanced 3D display, which includes six sky backgrounds such as sunrise, sunset, day, and night, as well as a night color scheme. In the 4500, Cobra has also enhanced the traffic display and now offers four colors on the map to indicate light, medium, heavy and stopped traffic. In addition, a new "at-a-glance" traffic display screen quickly shows the driver traffic problems and provides an "avoid heavy traffic" detour screen. o Speed Warnings: The new speed warning alerts the user if the speed setting is exceeded (e.g., if the user sets this feature to 40 mph, the unit will announce "speed 40" when the speed is reached). The speed warnings help drivers navigate more safely by monitoring their speed. o Additional Personalized Route Options: New routing options include a "prefer main roads" route offering, which directs the driver to major roads, thus shortening overall driving time. o Superior Destination Entry: The improved search capability provides drivers with points of interest lists 10 times faster than before, while new EZ Search automatically completes partial entries when searching for a destination. The software update also provides the user with the option of two keyboards, ABC and QWERTY. o Other Features: The updated version offers SmartPower(TM), which allows operation through the power switch when the car is off using a permanent car power outlet. The unit also automatically powers on and off if the cigarette lighter used is powered by the ignition.
Consumers can get their free software update by downloading it from the Cobra Web site or by sending their unit to Cobra's headquarters. More information is available at http://www.cobra.com/.
At a time when real-time traffic was offered in only a handful of OEM- installed options, Cobra's NAV ONE 4500 became the first to fully integrate the feature. The system's matchbook-sized receiver provides the user with up- to-the-minute information on traffic incidents, congested roads and construction zones in major cities across the country.
The NAV ONE's plug-and-go capability and exclusive offerings, such as the compare routes features, have won accolades from consumers and reviewers alike. In January, the product was named a Consumer Electronics Show (CES) Innovations 2006 Design and Engineering Showcase honoree in the Vehicle/Mobile Electronics category.
The NAV ONE 4500 is available at a street price of $899, which includes the traffic receiver and a three-month subscription to the traffic service. The subsequent annual traffic service subscription fee is $59.95. The NAV ONE 4000 is available without the traffic receiver at an MSRP of $699.
About Cobra Electronics
Cobra Electronics is a leading global manufacturer of communication and navigation products, with a track record of delivering innovative and award- winning products. Building upon its leadership position in the GMRS/FRS two- way radio, radar detector and citizens band industries, Cobra identified new growth opportunities and has aggressively expanded into the GPS, mobile navigation and marine markets over the last several months. The Consumer Electronics Association, Forbes and Deloitte & Touche have all recently recognized Cobra for the company's innovation and industry leadership. To learn more about Cobra Electronics, please visit the Cobra site at http://www.cobra.com/.
Media Contact: Jenny Braga GolinHarris for Cobra Tel: 312-729-4289 jbraga@golinharris.com
Source: Cobra Electronics
Web Site: http://www.cobra.com/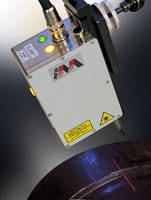 Sensors, Monitors & Transducers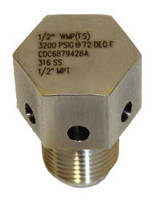 Fluid & Gas Flow Equipment