Auto Technology Company Proud to Offer Salt Fog Corrosion, Cyclic Corrosion Testing Classes
Auto Technology Co.
20026 Progress Dr., Cleveland, OH, 44149, USA
Original Press Release
Auto Technology Company Proud to Offer Salt Fog Corrosion, Cyclic Corrosion Testing Classes
Press release date: March 1, 2014
Strongsville, OH – Auto Technology Company, the world's largest manufacturer of corrosion test equipment, continues to be an industry leader in educating those in the industry by offering twice-yearly workshops to the public. The workshops are designed to offer assistance to those who want to learn how to use equipment and understand how to properly conduct tests.

The company offers classes in Understanding Performing Salt Fog Corrosion Testing, and Understanding & Performing Cyclic Corrosion Testing. The classes are designed to help lab personnel understand the tests they are performing.

For the past 18 years Auto Technology's team of experts have educated those in the industry on auto corrosion testing with these classes at their Ohio-based offices and labs. The classes are the oldest and most attended in the industry, with more than 1,500 attendees having come to the classes over the years.

In the Understanding & Performing Salt Fog Corrosion Testing class, attendees experience a hands-on learning environment as well as a line-by-line understanding of the ASTM B117 standard.

This includes understanding chamber installation, functioning, and maintenance. Students take actual collection rates, check pH and specific gravity, and also learn about specimen preparation, racking and positioning.

Attendees tour Auto Technology Company's A2LA Accredited test lab, which is the largest contract corrosion test lab in the world.

Additionally, students learn about maintenance, calibration and troubleshooting, evaluating test samples, and other crucial information in the field.

In the Understanding & Performing Cyclic Corrosion Testing class, attendees delve into the world of Cycle Testing. In this course, the attendees learn about the complex world of Cyclic testing and how to interrupt the Cyclic Corrosion Test standards like GMW14872, SAE 14872, and Ford's CETP: 00.00-L-467. The class incorporates programming, running the test and designing custom tests.

The primary goal of both classes is to raise the understanding of those in the industry.

"Part of the philosophy of our business is to educate the public about what we do, and to help the community," said Kerwin Nealer, the Director of Sales for Auto Technology.

In the Cyclic Corrosion Testing class, students learn cyclic corrosion test methods GM9540P and SAE J2334, as well as how to interpret a cyclic test and how to program a cyclic test into a chamber controller.

Students also learn about solution preparation, upcoming changes and additions to current standards, and an overview of other cyclic corrosion tests methods.

Auto Technology holds the day-long workshops on these two topics twice a year, in April and November. Classes begin at 9 a.m. and end around 3 p.m., Nealer said, with some students coming back every few years for refreshers on the material.

The class is taught by Kevin Smith, Auto Technology Company's President, and the recent recipient of ASTM's Award of Merit for his many years of work as Chairperson of ASTM B117 committee.

The cost of the standard salt fog class is $545, while the cyclic class is $615.

Registration for the classes can be done online by clicking here.

To find out more information about Auto Technology's classes, as well as the company's other fine products,  please visit their website at http://www.autotechnology.net or call 440-572-7800.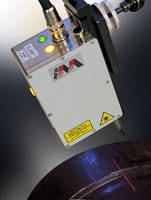 Sensors, Monitors & Transducers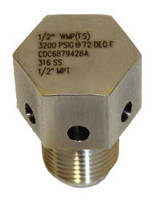 Fluid & Gas Flow Equipment