Princeton Infrared Technologies, Inc.
9 Deerpark Drive, J-5, Monmouth Junction, NJ, 08852, USA
Latest New Product News from
Princeton Infrared Technologies, Inc.
Vision Systems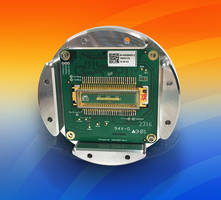 December 17, 2016
Suitable for Machine Vision & Spectroscopy, indium gallium arsenide Linescan Camera includes integration times from 10 µs to more than 10 s. With 14-bit analog-to-digital conversion, camera operates from 0.4 to 1.7 µm in shortwave infrared and visible spectrum. Operating in temperature range of -40°C to 70°C, unit is available in LineCam12-12.5-1.7T-OEM and LineCam12-12.5-1.7M-OEM models.... Read More
Electronic Components & Devices, Sensors Monitors & Transducers, Test & Measuring Instruments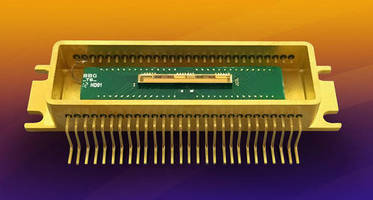 April 27, 2016
Designed for spectroscopy and machine vision, 1024L1-12.5-T provides 1,024 x 1 resolution with 12.5 micron pitch and delivers read noise of <550e- for 250 µm tall pixel. Suppression circuit achieves read noise levels down to to <100e- for certain spectroscopy applications. Able to image Vis and SWIR bands with response from 0.4–1.7 µm, product integrates digital ROIC chip... Read More
Other Company News from
Princeton Infrared Technologies, Inc.