USA Wire & Cable, Inc.
6301 E. Stassney Lane, Austin, TX, 78744, USA
Detailed contact information:
Trey Sitterle Joins USA Wire & Cable Inc. as Account Manager Return to story
Latest New Product News from
USA Wire & Cable, Inc.
electrical equipment & systems, electronic components & devices, mounting & attaching products, green & clean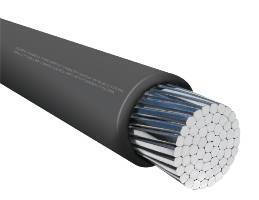 May 17, 2012
PV 2KV aluminum direct burial cable is available in sizes 1/0AWG, 4/0AWG, 350 kcmil and 500 kcmil. Cable is constructed with sunlight-resistant RHH/RHW-2 cross-linked polyethylene (XLPE) insulation, and compact stranded 8030 aluminum alloy conductor. It is UL 4703 listed, direct burial, CT rated, 90°C wet or dry and VW-1 flame test compliant and is available in sizes for DC feeder cable runs between combiner box and inverter station. Read More
electrical equipment & systems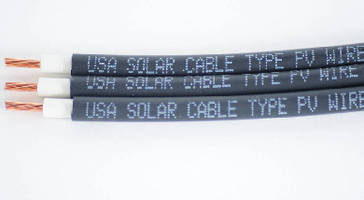 March 17, 2010
Offering protection from sun, ozone, heat, and abrasion, Direct Burial PV Wire utilizes Ethylene Propylene Rubber insulation and Chlorinated Polyethylene protective jacket, which is preferred solution for transformerless inverter systems. Seven-strand bare copper conductor is recommended as it provides optimal contact at combiner box if built-in bulkhead connectors are not utilized. In addition to UL 4703 rev of 11/17/09, wire includes UL VW-1, RHH or RHW-2, UL 44, and UL4703 ratings. Read More
Other Company News from
USA Wire & Cable, Inc.