Aquatech International Corp.
One Four Coins Dr., Canonsburg, PA, 15317, US
Detailed contact information:
Aquatech's Innovative Waste Water Recycling System Wins H2O Water Award for Best Waste Water Project Return to story
Latest New Product News from
Aquatech International Corp.
Laboratory and Research Supplies & Equipment, Waste Handling Equipment
December 20, 2012
Aqua-EMBR Enhanced Membrane Bioreactor consists of activated sludge extended aeration biological treatment process and Ultrafiltration membrane system for separation of activated sludge from treated effluent. UF membrane is positioned outside bioreactor tank, rather than submerged in bioreactor tank or downstream membrane tank. Featuring tight membrane pore size of 30 nm nominal, system is suited for wastewater treatment or reclamation in new industrial and municipal wastewater treatment plants. Read More
Chemical Processing & Waste Management, Waste Handling Equipment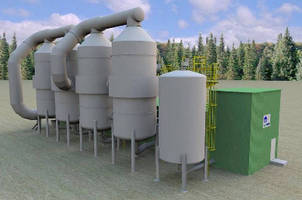 June 14, 2012
Modular and redeployable, SMARTMOD(TM) utilizes vertical tube falling film evaporator design for treating difficult produced water sources. Multiple section design ensures ASME distillate quality, and on-line washing allows for continuous distillate production at greater than 70% of design capacity during washing. With minimized center of mass and evaporator weight, SMARTMOD module and vessels eliminate need for large evaporator building. Read More
Other Company News from
Aquatech International Corp.