Scouts Offer Cybersecurity Badge to Encourage Tech Interests
Welcome to Thomas Insights — every day, we publish the latest news and analysis to keep our readers up to date on what's happening in industry. Sign up here to get the day's top stories delivered straight to your inbox.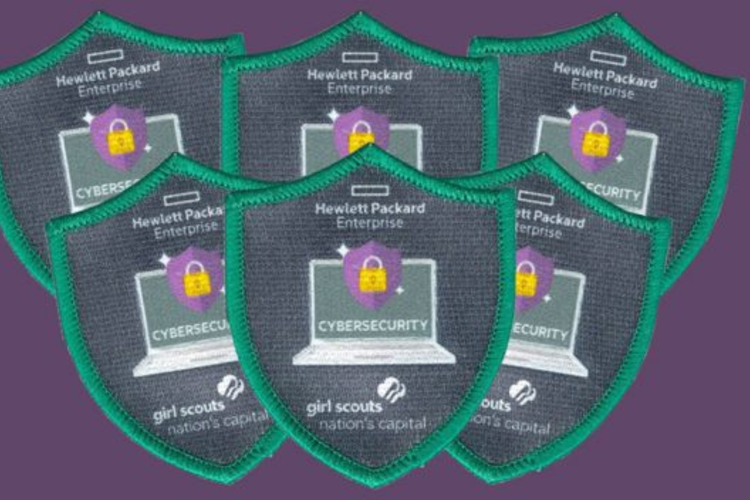 Girl Scouts are learning about more than life skills and cookie business tactics these days. The organization recently announced a partnership with Hewlett Packard Enterprise (HPE) to offer cybersecurity badges. The Boy Scouts have also recently introduced tech-focused achievements as both organizations seek to prepare their members for the future.
The Girl Scouts of Nations Capital (GSNC) offers its Junior scouts (ages nine to 11) access to Cyber Squad, a customized game teaching about security, cyberbullying, online identity, and privacy. Completing the interactive game, developed by HPE and Romero Games, earns the scouts an HPE Security patch.
"We know that children are going online at younger and younger ages," said Lidia Soto-Harmon, CEO of GSNC. According to HPE, only 61% of U.S. tweens and teens use social media privacy settings. "We want to equip them with the ability to navigate online as smart, cautious consumers protecting their identity, their data, and their safety."
The badge is just one of many new STEM-related badges the Girl Scouts have incorporated since July 2018.
"Girl Scouts Nation's Capital is committed to building a pipeline of women in STEM careers — starting with girls," Soto-Harmon said.
Other new programming initiatives encourage hands-on learning with technology. Girls can participate in a Think Like a Programmer Journey or seek Robotics badges as preparation for "careers in fields such as cybersecurity, computer science, and robotics," per the Scouts blog.
Additional badge STEM journeys also encourage interest in engineering, space science, and environmental stewardship.
Boy Scouts Tackle Tech Too
The Boy Scouts of America have also incorporated technology into their 135 merit badges. Now, along with woodworking or fly-fishing, a Boy Scout can earn badges to learn more about:
Animation
Digital Technology
Geocaching
Robotics
The badge requirements typically call for the Scout to research the basics and history of the subject, practice elements of the topic, and look into career paths related to that area of interest. The goal is to have "fun while learning about today's technology."
The Scouts also offers a STEM Nova Awards program to "explore the basic principles of STEM and discover how fun and fascinating STEM can be." Offering a higher level of challenge, the awards recognize that "we must work together to cultivate the next generation of critical thinkers and innovators… Fostering a strong STEM education is our best opportunity to boost the spirit of innovation."
Encouraging STEM at an Early Age
The scouting organizations' efforts reflect an awareness of a larger need in the United States. Specifically, occupations in science, technology, engineering, and math in the U.S. have jumped from 9.7 million to 17.3 million since 1990, signifying a 79% increase.
Other areas of the supply chain may want to get the scouts involved too. Construction, trucking, and warehousing have all identified skills gaps that must be addressed in the near future.
Image Credit: Hewlett Packard Enterprise
Related