Fixing the Construction Industry's Skilled Labor Shortage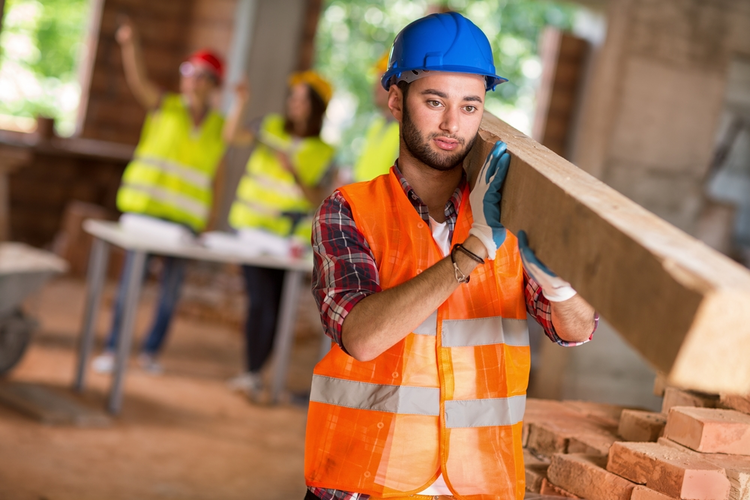 For the past several years, the construction industry has been suffering from a shortage of skilled laborers. This is adversely affecting both commercial and residential construction projects, leading to drawn-out project completion timelines and higher costs for those looking to buy or rent property.
Causes of the Skilled Construction Labor Shortage
America's strong emphasis on higher education and the general dearth of vocational schools are a couple of key factors currently undermining the skilled labor force. Most of today's skilled laborers are middle-aged, set to retire soon, and have no reliable replacements within the current labor pool. In order to combat this nationwide skilled labor shortage, the construction industry is looking for better ways to appeal to the younger generation.
Generally speaking, jobs within the construction industry simply aren't attractive to millennials, who have been groomed to work in office environments. But construction jobs offer steady employment, high wages, room for career advancement, the chance for self-employment, and the opportunity for a clean start without the weight of student loan debt.
The industry is seeking to address the younger generation's apparent indifference by cultivating renewed interest in apprenticeship programs and vocational schools.
Attracting Younger Workers to the Construction Industry
Below are a few examples of the nationwide effort to propel the construction industry forward:
The Go Build Initiative focuses on making parents and teachers aware of the great employment opportunities within the construction industry.
The state of California has made some headway in promoting awareness of the construction industry by allocating $1.5 billion in funding to enhance vocational and technical education programs in public schools.
The Home Builders Institute, based in Washington, D.C., offers trade school programs for ex-offenders, veterans, and at-risk youth.
The Career Technical Education Facility, based in Peyton, Colo., provides skills training in tool handling, woodwork, and basic construction.
Looking Ahead
There are plenty of exciting job openings in the construction industry that need to be filled. To move forward and continue to grow, the industry must work to update its image and dispel the notion that all construction jobs are rough, low-wage, and involve painstaking, dangerous work.
Sources:
Image Credit: Lucky Business/Shutterstock.com
Related