USPS Reviewing Solutions to Reduce Costs, Expand Services
Welcome to Thomas Insights — every day, we publish the latest news and analysis to keep our readers up to date on what's happening in industry. Sign up here to get the day's top stories delivered straight to your inbox.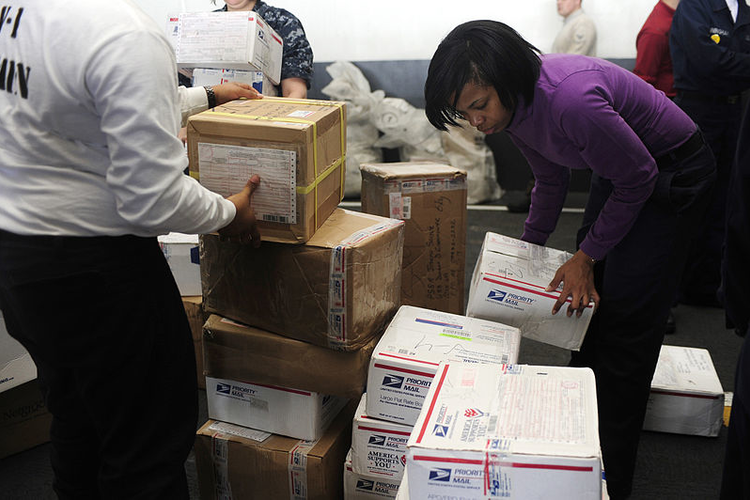 The United States Postal Service (USPS) has recently been put under pressure to improve its financial outlook without compromising its services, a directive that comes on the heels of the USPS's reported loss of $1.5 billion for the first quarter of the fiscal year 2019. This figure represents an almost $1 billion increase from the same financial period last year. The USPS has also experienced slower growth in its package delivery business, where it continues to compete with private delivery services.
In 2018, the postal service reported a financial loss for the 12th year straight, with net losses widening from $2.7 billion in 2017 to almost $4 billion in 2018. One of the USPS's most profitable products, first-class mail, continues to experience a rapid decline, with a 41% decrease in overall volume since 2007. These figures continue to worsen despite a 5.4% increase in package deliveries during the first quarter of 2019 (an equivalent of nearly 100 million packages).
Behind the Decline
While the USPS downturn has been worsening for more than a decade, their most significant losses occurred due to the passage the Postal Accountability and Enhancement Act 2006, which resulted in the payment of higher retiree health benefits. It is estimated that the USPS's health benefits expenditures range between $5.4-$5.8 billion annually.
These financial losses are further compounded by rising employing salaries and higher transportation-related costs including the rising price of gas and growing vehicle maintenance costs.
While package deliveries from online retail giants, such as Amazon, have become a vital part of the USPS's business, such deliveries are not enough to offset their rapid decline in profits.
The Postal Service Struggles to Cope
In response to their financial challenges, the Postal Service has reduced its workforce; in 2018, the USPS eliminated 10,000 jobs. In 2017, it was estimated that the agency employed approximately 634,000 workers, the lowest total since 2015.
The USPS has also turned to postal support employees and mail handler assistants in an effort to minimize full-time employees and reduce labor costs. The number of non-career staff has increased every year since 2010, rising by 60% in 2017 alone.
Working Toward a Solution
Several solutions have been proposed to address the growing economic challenges facing the USPS.
In April, U.S. Postmaster General Megan Brennan floated a proposal to reduce the delivery of mail from six to five days a week while expanding package delivery services to a seven-day schedule. The idea was based on the fundamental changes in postal business and overall consumer requirements. Despite Brennan's stated benefits of the proposal, Congress and the Postal Workers Union were opposed to the reduction in delivery days.
However, relief may be on the horizon as the cost of stamps is set to rise by five cents and mail services by an average of 2.5%. Chief Financial Officer and Executive Vice President of the USPS Joseph Corbett stated that this move is expected to create an additional $1.7 billion in revenue. President Donald Trump has also proposed to raise the price of "non-essential" mail, among other measures, such as reducing delivery frequency and outsourcing mail processing to help alleviate the financial burden.
As an additional cost-cutting measure, the agency is also looking at shifting the primary responsibility for retiree health coverage from the Postal Service to Medicare.
While cost efficiency issues continue to plague the USPS, Brennan has assured the public that the agency continues to pursue "aggressive management of the business."
Image Credit: MC3 (SW/AW) Bradley Evans / Wikimedia Commons
Related