Renewable Energy Overpowers Coal in Germany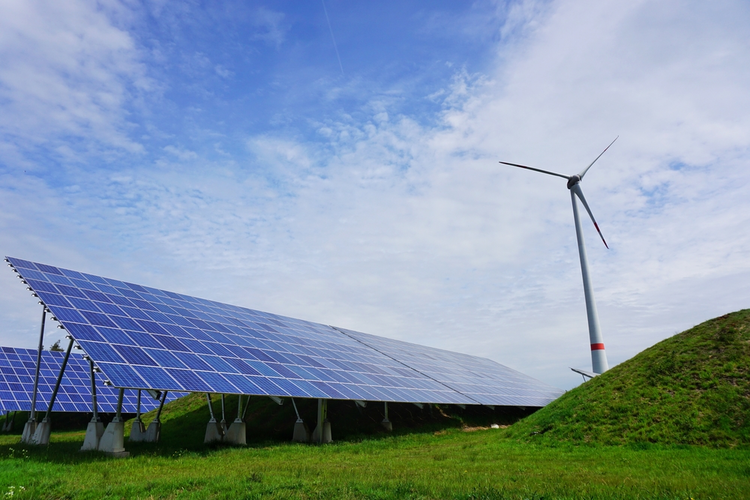 Germany officially closed the doors to its last coal mine in November.
According to evaluations from the Fraunhofer Institute, the German renewable power sector pulled bigger production numbers than coal in 2018 for the first time ever, with 40% of the country's electricity coming from wind, biomass, solar, and hydroelectric sources compared to 38% from coal.
In a country where coal has been a long-standing staple, this makes for big news.
What Does "Renewable Energy" Really Mean?
In this case, "renewable energy" technically refers to a number of different power sources, led by wind farms along the German coast. In fact, wind power output alone saw 5.4% growth, and it's only getting better. Wind power served a whopping 19% of the country's overall electricity needs and as a single source of energy, it was bested only by lignite coal.
However, wind power joined other renewables to offer a sustainable boost to the grid, including:
Solar power processing, with an added 3.2 gigawatts (GW) of energy to 2018's 45.5 GW.
Hydroelectric systems, though these clocked in at just 3.2% of the total due to droughts.
Biomass, contributing 8.3% of the total energy to the grid.
The rest of the country's power came from gas and nuclear plants, though Germany is working to phase out any kind of nuclear energy production by 2022. The push is part of an aggressive energy transition plan, with nationwide consumption targets set for the next decade. For example, the German Environment Ministry is aiming to cut vehicle emissions by 25% as of 2025 and by 50% as of 2030.
These emissions goals top the EU targets of 15% and 30%, respectively, and are key to Germany's overall goals to align with U.N. climate sustainability and environmental aims. With the introduction of the world's first hydrogen-powered train and increasing acceptance of electric vehicles for both personal and business use, the country is on the fast track to locking in healthy climate initiatives.
Portugal's Gains in the Renewable Energy Sector
Germany's progress is joined by innovation from Portugal, which was able to outproduce the country's full electricity demand for the entire month of March last year — all with renewable energy.
Making big moves with wind power and hydroelectric technology, Portugal still needed to call in help from natural gas and coal plants, but not as much as anticipated. Even on the day with the least amount of renewable consumption, an impressive 86% of demand was met solely by the green energy sector.
Looking Ahead at Germany's Push for Renewable Energy
While the weather gets a certain amount of credit for these impressive numbers, as it was very sunny, hot, breezy, and dry in Germany over the last year, the Fraunhofer Institute concludes their study with confidence for future growth. In fact, Bruno Burger, the author of the paper, is optimistic for renewable energy raking in results above 40% in 2019.
"We will not fall below the 40% in 2019 because more renewable installations are being built and weather patterns will not change that dramatically," Burger says.
Image Credit: MichaelAAdams / Shutterstock.com
Related