The Rise of Electric Vehicles in Supply Chain Logistics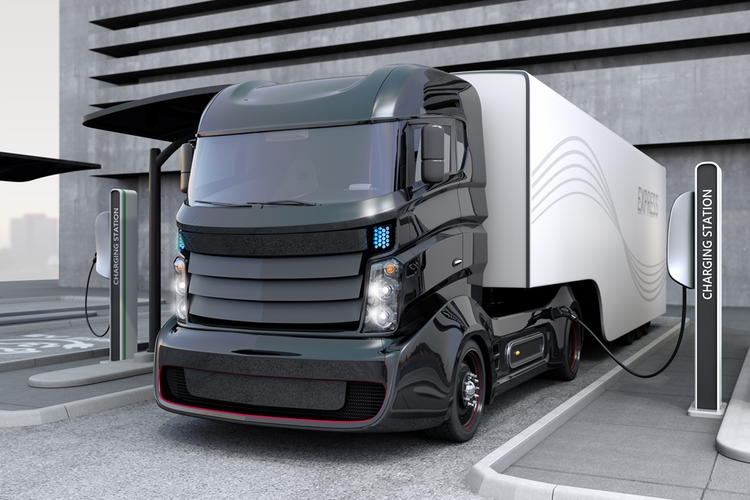 Today, companies of all kinds are under increasing pressure to consider the sustainability and eco-friendliness of business decisions and overall operations. With most transportation still being carried out by combustion engine vehicles, the supply chain/logistics sphere has a ways to go in working to reduce environmental impact. Electric vehicles, though, are becoming more and more popular throughout the world of industry, offering a range of unique benefits.
The Rise of Electric Delivery Vehicles
In 2018, UPS rolled out what it referred to as a "world-first" electric vehicle (EV) charging system for its delivery fleet in London. With on-site energy storage and smart grid technology, UPS plans to charge these vehicles overnight, allowing the charging building to use the energy for logistics operations during the day. The solution was designed to allow UPS to increase its EV delivery fleet in London from 65 to 170. "We are applying new technology to make the charging process smarter and our delivery service cleaner," stated Peter Harris, director of sustainability at UPS Europe.
Freight transportation, too, contributes heavily to carbon dioxide emissions. Sweden, for one, is looking to do something about this: After a few years of testing, the country has launched a eHighway solution in the northern part of the country. With this setup, specially designed trucks are powered via overhead wires. "We must free the trucks from their dependence on fossil fuels, so that they can be used also in the future," said Anders Berndtsson, chief strategist at the Swedish Transport Administration, in a statement. "Electric roads offer this possibility and are an excellent complement to the transport system."
Elon Musk's Tesla company is also looking to enter the electric freight market. The company's Class 8 electric freight truck is due to roll out in 2019, and Walmart has already placed a $600,000 deposit to reserve 45 of the new EV trucks for use in its Canadian fleet out of Mississauga, Ontario, and Surrey, British Columbia. FedEx, too, has ordered 20 of the Tesla semis, and UPS has ordered 125 of the trucks in North America. PepsiCo, meanwhile, reserved 100 more of the backlogged EV.
At the same time, Daimler Trucks and Transpower are testing new technologies to ensure their brands remain relevant in the electric freight market. Addressing range issues will be a top priority. Cummins' Class 7 electric truck, for instance, is limited to 100 miles and takes approximately an hour to charge.
The Benefits of Electric Vehicles
Despite these drawbacks, the appeal is obvious. Electric motors:
Possess 90-95% energy efficiency compared to internal combustion engines (17-21%)
Cost 10x less to charge/fuel
Contain thousands fewer moving parts than traditional vehicles, reducing maintenance concerns
Furthermore, these new trucks are being developed with additional safety features such as automatic emergency braking, adaptive cruise control, automated lane guidance, and brake-by-wire and steer-by-wire with redundancy.
And, of course, the companies making the move to EV can better appeal to consumers' increasing desire to "go green." A 2015 Nielsen study found that 66% of respondents would pay more for a product or service if the company was committed to positive social and environmental change.
Ground transportation isn't the only area of supply chain logistics making the shift toward sustainability. German manufacturer Siemens has developed ferry vessels using an electric propulsion solution, which includes lithium-ion batteries for energy storage, thruster, and remote control.
Driving Change in the Supply Chain
Of course, many infrastructure changes will need to take place before these exciting innovations are fully supported. But evolution and innovation are inevitable. Along with these advances in electric vehicles, drone delivery services and driverless technology are becoming the new reality, moving the supply chain and logistics sphere further into the future.
Image credit: Chesky / Shutterstock.com
Related