Preparing the Supply Chain for the Next Wave of Innovation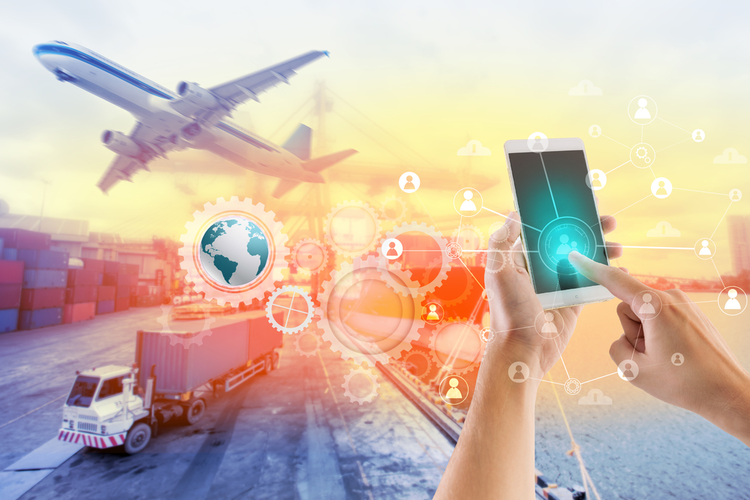 Big Data, automation, and blockchain are just a few of the advanced technologies transforming supply chain management. Resilient organizations must be constantly evolving in order to grow their business and keep up with the competition in today's shifting landscape.
All of this is challenging enough, but looking ahead to prepare the supply chain for the next wave of innovation can be even more daunting. Below are a few tips on how to get started.
Understanding Digital Transformation
Changes to the supply chain are coming fast and furious, with new innovations cropping up seemingly every day. No matter how long you've been in your industry, you've likely already adapted to at least one disruptive technology in recent years, whether it's predictive modeling, driverless delivery vehicles, robotics in the warehouse, or blockchain ledgers for tracking food products.
Supply chain managers can't stand still. Embracing and integrating innovation can cut costs, boost productivity, enhance globalization, drive sustainability efforts, improve worker safety, eliminate product shortages, and allow for smarter, real-time decision-making — all while boosting the bottom line.
These changes are simultaneously empowering customers, which is driving the need for businesses to transform their processes, develop new delivery models, and create customized experiences.
So how can supply chain professionals best prepare for future innovations and advancements? One essential step is fostering a culture that is ready for change.
Predicting Digital Transformation
That heading probably has you laughing. Your business would easily outpace its competitors if it could predict the next technology to transform logistics, infrastructure, communications, or IT. But in the absence of a crystal ball or an Amazing Kreskin on staff, companies must be agile enough to evolve in order to:
Match customers' expectations
Enhance day-to-day insights and productivity
Integrate data awareness across all departments (including sales, marketing, customer service, and operations)
Maximize supply chain opportunities
Companies must keep an eye on new technologies and market trends in order to successfully ride out the next wave of innovation. The challenge then, is how to improve a company's ability to actively embrace innovation — perhaps in the face of employee ambivalence or resistance to change — without being able to know for sure what transformations are on the horizon. Here's some help in getting there:
Prioritize Education
Businesses should have specific individuals in charge of taking the lead to scan the horizon for innovations and transformative digital technologies. But this shouldn't be the sole responsibility of IT. Educate everyone in the business about the ways in which technology can streamline processes, identify cost savings, and enhance business development. Bringing about company-wide awareness of the importance of embracing innovation allows businesses to have more individuals enthusiastically monitoring new developments and anticipating how new technological tools can bring fresh opportunities.
Map Technology
Preparing for the next wave of innovation requires a deep, detailed understanding of the state of your business today. Take the time to map out where and how technology is making an impact in your organization already. Making all integration and silos transparent can help a business identify where technology is having a positive impact while pinpointing any areas for improvement. Research from sales-i found that 61% of those in manufacturing and distribution and 70% in e-commerce see automation as an opportunity, while the remainder view such innovations as a threat.
Identify Opportunities
Take your assessment of existing tech and what the team has learned about available technology and software, and discuss areas where the current situation can be improved. Clearly outline business objectives so that it becomes easier to quickly determine whether a new innovation is going to help the business. This will also help ensure you don't needlessly invest in whatever next bright, shiny technology people are getting excited about.
Anticipate Implementation
When making use of new innovations, changing course can pose a challenge. Getting people on board with a new technology can be slowed by legacy processes and laborious decision-making. So, lay the groundwork that allows people to effectively embrace innovation in a timely fashion by determining in advance who will be involved in implementation and who will be affected by the change.
Ready for Change, Set for Success
Being ready to roll with reorganization and tech transformation will help your business successfully weather — and embrace — the next big disruptions to industry.
Image Credit: KAMONRAT / Shutterstock.com
Related