The 5 Most Disruptive Supply Chain Innovations in 2018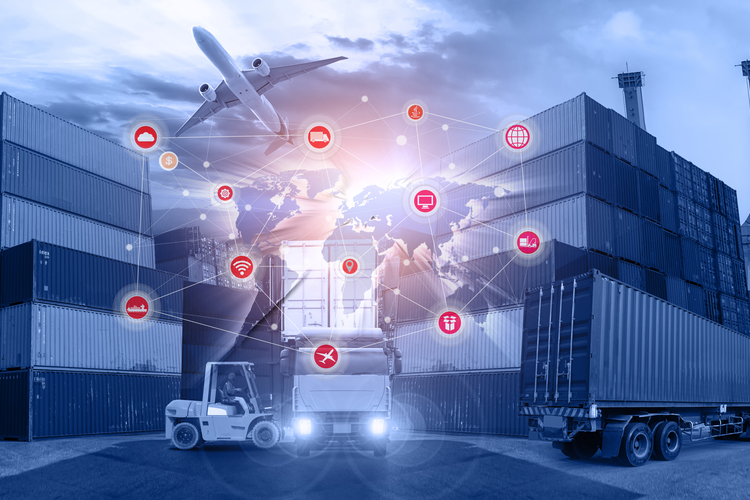 2018 saw a huge range of technological advancements impacting the industrial supply chain, bringing about increased transparency, enhanced customer service, and improved efficiency — all critical factors in today's buyer-focused landscape.
Below are five of the most important supply chain innovations from the past year, all of which are changing the face of industry.
1. The Internet of Things
Internet of Things (IoT) remote sensors continue to serve as a force for the future. Capturing data remotely saves time, reduces costs, and improves overall quality. By identifying issues in real time, IoT sensors allow for proactive equipment maintenance, bringing about increased uptime. And by monitoring goods in transit and ensuring they are transported on-time in a temperature-controlled, safe environment, quality can be improved significantly while simultaneously reducing waste.
Gartner Research predicts that by 2020, there will be 20 billion sensors in use across the globe.
2. Artificial Intelligence
As companies continue to amass data, artificial intelligence (AI) is allowing companies to predict future trends and activity based on that data. Sales and marketing organizations, for example, use predictive analysis to identify consumer trends, allowing for better predictions of inventory needs. AI also helps goods flow through the supply chain more efficiently, as key trends and any potential issues can be identified early on.
Chatbots, a form of AI, are being widely implemented in both the B2B and B2C spaces. These bots can automatically answer frequently asked questions, providing the immediate response that today's customers expect. Robotic process automation (RPA) is also on the rise, allowing specifically trained robots to perform tedious, repetitive tasks with great accuracy and efficiency.
3. Blockchain
Increased supply chain transparency allows trust to build among supply chain partners, making for more collaborative, mutually beneficial relationships. Blockchain technologies, whether private or public, can be used to verify manufacturing inputs, as well as product and distribution information. As transparency grows, partners can more easily share data, fill orders, and streamline financial transactions.
Smart contracts integrate partners across the supply chain, allowing for complete transparency in supply, manufacturing, and payment. These systems allow for immediate processing and approval based on information received from manufacturing plants, transportation, and banking.
Blockchain initiatives are expected to gain more traction in the year ahead, allowing large volumes of trusted information to be shared easily and quickly by strategic partners.
4. Cybersecurity
As the amount of data increases, so too does the need to protect that data. Financial transactions, customer data leakage, and unauthorized access continue to pose serious threats to supply chain partners. New forms of cyber attacks are developed seemingly every day, designed to target corporate networks and allow access to massive data stores.
While financial data is often the ultimate goal for hackers, accessing and controlling supply chain networks for malicious use is becoming increasingly common. And as companies' operations become further interconnected, threats to manufacturing processes, business intelligence, and facility infrastructures are also on the rise.
Aside from large corporations, small and midsize businesses with less-than-stellar security are also top candidates. The most prevalent threat? Simple, unencrypted passwords like "123456," which remain a hacker's delight.
5. Collaboration
Today's rapidly advancing technology, continued labor shortage, and increased focus on customer challenges are encouraging departments to work together. No longer relegated to the back warehouse, supply chain professionals are now in the spotlight.
Sales, marketing, customer service, and supply chain leaders are increasingly working across organizational lines to better meet customer demands. Supply chain degrees and certifications are becoming more popular, and in recent years industry as a whole has focused more and more attention on the supply chain.
In today's strong economy, it's crucial to develop innovative solutions that streamline processes and improve not only products and delivery, but the entire customer experience. Not every business needs to be the next Amazon, but they do need to be customer-focused to remain competitive in a saturated market.
Image Credit: Travel mania / Shutterstock.com
Related