Amazon Prepares Supply Chain for Biggest Holiday Shopping Season Ever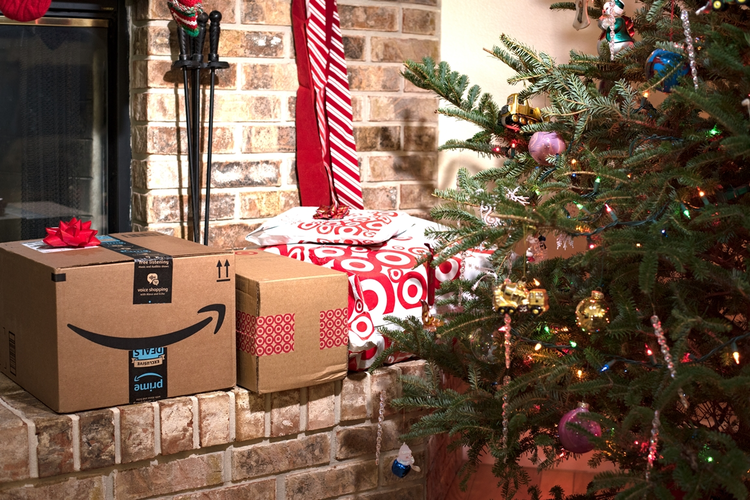 How much will people spend online this holiday season? All of those extended Black Friday and Cyber Monday sales will contribute to a $1 trillion online shopping spree this holiday season, the biggest in history for online retailers.
Amazon has grown to be the go-to source for online retail — which some experts believe to be a major contributing factor in the bankruptcy of brick-and-mortar retail giants such as Toys "R" Us and Sears. Meanwhile, other physical stores, like Walmart and Target, have been busy making game plans to compete with Amazon this year in order to take a piece of the trillion-dollar pie. To prepare for the holiday rush, Amazon has sophisticated logistical and supply chain strategies in place to help ensure the company meets the needs of every last-minute shopper.
The digital giant already holds a massive share of sales. Analysts have predicted that U.S. consumers will soon be spending more money on Amazon than at all other retailers combined. Right now, the company makes up 49% of all online retail spend in the United States — 49 cents of every dollar, up from 42 cents in 2017.
From a logistics and supply chain perspective, how does Amazon manage to maintain a satisfying customer experience at such high rates? Put simply, it comes down to two main factors: huge, efficient warehouses and fast, cost-effective shipping.
Huge Warehouses and Efficient Picking
During the holidays, some Amazon warehouses pick, box, and ship more than 1 million items. Humans and robots work together in these warehouses to fulfill the influx of seasonal orders. Orange, 350-pound robots carry around shelving units that human workers stuff with necessary items in order to optimize the picking process and reduce walking distances, ultimately allowing the retail giant to send orders faster.
Reducing walking distance within a warehouse is especially important when facilities are as massive as those of Amazon. One of these warehouses, in Schertz, Texas, is a whopping 1,264,200 square feet. And, of course, it's not as if this were the only one; Amazon currently has warehouses within 20 miles of approximately 50% of the U.S. population.
Staffing for these fulfillment centers during the holiday rush is planned year-round, but peak season — during which vendors send extra stock so that storage and quality control can commence — begins around late September.
Fast, Free Shipping to Compete
Competing retailers, such as Target and Walmart, are offering free shipping this year in order to compete with Amazon. However, Amazon also made a new move, offering free shipping to all shoppers this holiday season, rather than only Prime members, who pay a yearly fee in order to receive free, two-day shipping along with other perks.
Shipping is a costly endeavor when moving such high quantities of products. In quarter three of 2018 alone, Amazon spent $6.6 billion on shipping costs — and that was before the holiday rush began. So, how does Amazon manage this many shipments during the holidays? Currently, they are experimenting with new options to help reduce costs while opening up opportunities to ship even faster.
Around 40% of Amazon packages have been shipped via USPS, but the company is now starting its own delivery service. They already have a vast fulfillment network that they ship within for the sake of speed, but in-house, last-mile delivery is now on their radar, partly in response to proposed postal-rate hikes that could cost the company $1 billion.
Amazon intends to offer supplies to small business owners in order to create a network of delivery drivers for the final stages of shipping. These drivers will use branded vans and will earn $15 to $19 per hour.
Amazon is also testing "Amazon Day," wherein users are able to choose a specific day for delivery of all orders within a certain timeframe. This aims to cuts costs for the company, reduce porch theft, and benefit the environment.
'Tis the Season for Expedited Shipping
Amazon has been preparing all year for the 2018 holiday season, remaining on the cutting edge of supply chain and logistics processes. Only time will tell what new methods of efficiency this tech and retail giant will come up with next.
Image credit: Cari Rubin Photography / Shutterstock.com
Related