Behind the Scenes: Exploring Amazon's Logistics and Supply Chains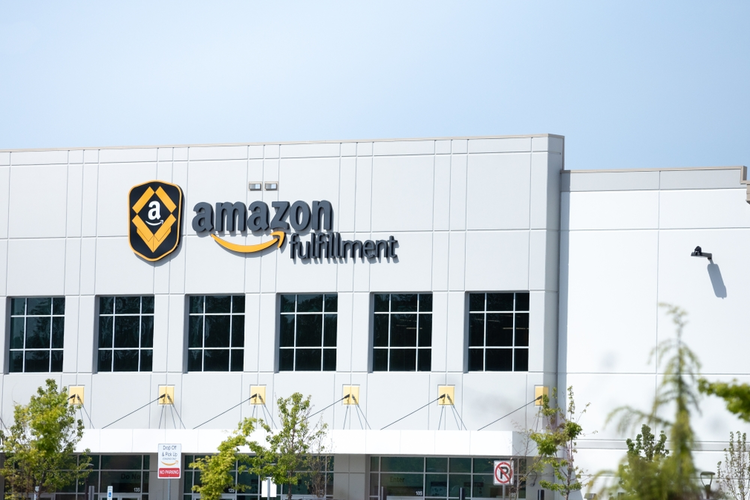 When online behemoth Amazon introduced its Prime service nearly 15 years ago, it was just the beginning of a game-changing retail upheaval.
In the space of just two decades, Amazon has catapulted from the world of straightforward digital bookselling and media to the head of the e-commerce pack. Projected to hit sales of $258.2 billion for 2018, Amazon continues to climb. In 2017, the company locked down 44% of American online sales, and is projected to hold nearly half of the market by the close of next year.
To meet the increasing demand for quick, easy e-commerce purchasing, Amazon is finding itself at the heart of today's fast-evolving reinvention of supply chain management.
How Is Amazon Shaking Up the Supply Chain?
Stiff competition, strict delivery expectations, and an ever-growing demand for quick, easy online purchasing demand a modern supply chain that performs at higher levels than ever before. The challenges involved in managing more products, faster turnarounds, and direct-to-doorstep delivery requires continuous assessments and thorough logistics evaluations.
Put simply, those who thrive are built to be nimble, and Amazon has adapted to the changing times with ease.
High Responsiveness
The two-day delivery promise of Amazon Prime allowed for more than just enhanced convenience; it completely transformed an entire industry. Quick, simple, and free — it doesn't get much better than that.
As competitors have begun to catch up, however, the stakes have been raised, and in 2014, Amazon introduced Prime Now, offering one-hour deliveries to customers in select regions. Users can order takeout or groceries, schedule a custom drop time, and more.
Ease of Use
The Internet of Things (IoT) is here to stay, and Amazon has jumped ahead of the curve yet again with Amazon Dash, offering integrated push-button ordering for consumers' most-used products. Everyday items like soap, paper products, coffee, and peanut butter can all be refilled with the touch of the Amazon Dash button.
And better yet, the button is free for consumers; its initial purchase price comes loaded on the device as a startup credit.
In-House Expertise
In spite of Amazon's tech-savvy flash (no, we haven't forgotten about drone-based delivery), perhaps the most deeply disruptive element of the retail giant's logistics strategy is its outsourcing — or more specifically, its lack thereof. As delivery demand increases, Amazon is pulling logistics in-house.
From custom delivery vehicles to robot-powered distribution centers to plans for a dedicated air hub, Amazon handles each order as completely as possible, start to finish.
The Future of the Amazon Supply Chain
Looking to the future, Amazon's tech-centric, one-stop strategy is poised for nothing but growth.
Enhanced Ease
The driving theory of "anything you can do, I can do better" doesn't stop with the Amazon delivery van. The retailer and distributor has recently added manufacturing to its extensive portfolio, producing an ever-growing catalog of custom goods. Lightweight electronics, home goods, baby care items, and even dog food bags come straight from AmazonBasics.
Do Amazon's in-house products stand a chance against established brick-and-mortar competition? With its acquisition of the Whole Foods brand and its growing network of physical stores, you may just find AmazonBasics products on neighborhood shelves sooner than you think.
Robo-Reality
To manage its vast inventory, Amazon turned to robotics — and bought an entire robotic systems company. Since 2015, Amazon Robotics has powered fast, accurate picking and packing processes across an expanding network of warehouses. The fleet of automated technology grows each year by the thousands of units, and shows no sign of stopping.
While we've yet to see drone delivery available at customers' whims, Amazon proves time and time again that they're committed to staying ahead of the game. Insourcing and innovation keep per-unit supply cost to a bare minimum, and innovative strategy and technology keep processes quick and efficient.
Are delivery drones next? We can only wait and see.
Image Credit: VDB Photos/Shutterstock.com
Related