12 Easy Ways to Prevent Damaged Stock in the Warehouse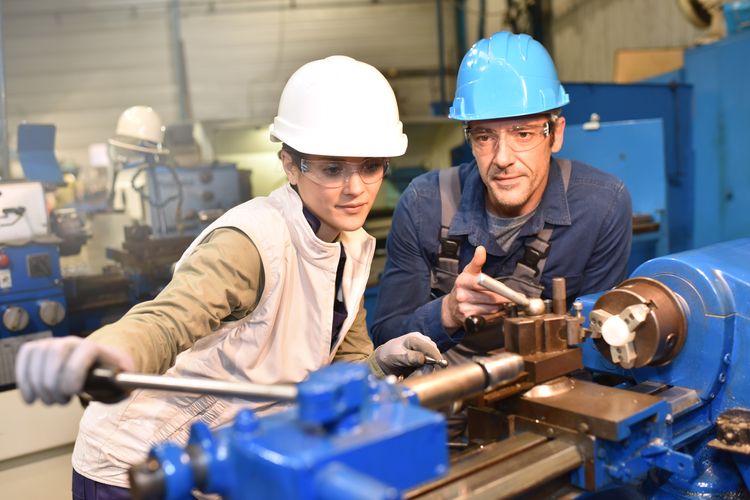 No matter what industry they're working in, business owners must come to terms with the fact that some stock in their warehouses will end up damaged. It's inevitable. But there are some very simple steps that can be taken to prevent stock damage while still running an efficient warehouse.
With a bit of time and organization, a workable strategy can be created. For help getting started, below are 12 easy ways warehouse managers can reduce the chance of damaged stock.
Tips for Reducing the Risk of Damaged Stock
1. Make a plan and stay informed.
Put together a solid plan to reduce stock damage. Interact regularly with warehouse staff, and collect as much information as possible about how items are getting damaged. Using damaged stock report forms will be hugely helpful here. Any kind of information and data you can gather will go a long way toward getting a clearer picture of the main issues at play.
2. Hold regular warehouse staff meetings and training sessions.
Warehouse management should involve regular meetings and training sessions with workers, providing them with clear guidelines for handling stock in the most efficient and safest way possible. Remind them of the procedures for properly and safely loading, stacking, and securing freight, and warn them of the dangers of unsecured cargo. Printed instructions handed out and displayed in visible areas around the warehouse can serve as helpful reminders.
3. Weatherproof your warehouse.
It's important to protect your warehouse from the elements, as a lot of stock ends up damaged due to climate and weather conditions inside warehouses. Heat can melt plastic, for example, and humidity can make packages soggy and unstable. And when moisture gets into the stock itself, it can ruin product, leading to significant losses. Adapt your warehouse to the weather and climate for optimal stock protection.
4. Take your time, and use the correct machinery and tools for each task.
Finding the quickest way around certain jobs may be tempting, but stock is often damaged when jobs are rushed, whether due to hasty, rough handling, or rushed tasks. Forklift operators and warehouse staff should always adhere to the correct pallet handling procedures and use the appropriate machinery for the job at hand.
5. Rearrange the warehouse for maximum productivity.
Maybe you really like the way your warehouse is laid out, or perhaps you're just resistant to change, but if you're still ending up with a good amount of damaged stock on your hands, it may be time to consider reorganizing. Keep items stocked by weight and shape. If possible, keep heavier items near the front of the warehouse, on lower shelves, so items won't need to be handled and moved around as much as lighter items, which can be stored in the back of the warehouse on higher shelves. Consider your stock carefully, and see what options work best for you.
6. Use stretch wrap and safety straps on warehouse stock.
Stretch wrap is a great way to make sure everything stays on the pallet during transportation, and safety straps help keep the pallets secure on the shelves, avoiding worker injuries.
7. Invest in warehouse racking protectors.
For durable, safe racks and loaded pallets that stay in place, use smart racking solutions such as step beams, support bars, wire decking for racks, aisle shields, and column and rack protectors. The investments required for these items will pay off in the long run.
8. Use warehouse shelf containers.
Research the best type of containers for organizing your warehouse and protecting your stock. To keep stock intact, bulk items and smaller items can be stored in the warehouse in metal storage containers, bins, and boxes. You can even make use of space-saving collapsible containers that fold down easily when not in use.
9. Keep a well-lit warehouse.
Trying to safely place a pallet in a tight space with a forklift is hard enough on its own. But without the appropriate lighting, you're asking for trouble, putting workers at risk and increasing the chances of time-wasting accidents.
10. Hang clearly visible signs in your warehouse.
It might take newer staff a little while to get to know their way around the warehouse. Clear, informative signs and visual aids are imperative for avoiding accidents and unnecessary forklift maneuvering.
11. Conduct thorough pallet inspections.
Yes, it can be a tedious and time-consuming task, but pallet inspection is crucial. You'd be surprised how much stock gets damaged from faulty pallets alone. Plus, keeping pallets in good condition will help ensure a safe environment for your workers.
12. Keep the warehouse clean and tidy.
Keeping a clean, tidy, and clutter-free warehouse can reduce the risk of accidents and damaged stock. Plastic wrap, boxes, tape, and wood chips from pallets carelessly left around the warehouse are hazardous. Ensure that large bins are accessible, and encourage employees to pick up after themselves as they work.
Safe Warehouse, Safe Stock
Taking a few precautions and making these small changes can greatly reduce the amount of stock damaged annually, potentially allowing for savings in the tens — perhaps even in the hundreds — of thousands of dollars, all while keeping your employees better protected from workplace hazards.
Image Credit: Halfpoint / Shutterstock.com
Related