Rising Demand for Warehouse Workers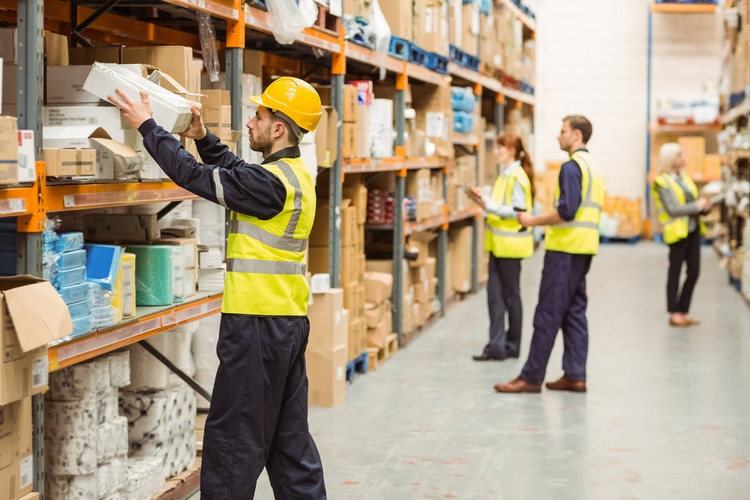 The brave new world of click-to-buy brings with it both magic and mystery. No, you don't have to go to the grocery store; just get your fresh veggies delivered! Yes, you can have exactly what you want — by tomorrow! Checkout lines? What checkout lines?
As the world increasingly turns to the internet to buy everything from tissues to toys to turnips, supply chain processes are taking center stage. In addition to new technology, superior inventory management, and even sophisticated automation solutions, modern warehouses are in dire need of one very crucial commodity — and it isn't business. It's talent.
The demand for warehouse workers and drivers is growing daily. In fact, warehouse associates fall among the top ten professions for fast wage growth in the past year, with no signs of slowing.
The Work's the Thing
The Wall Street Journal reports that U.S. warehouses and distribution centers will require an additional 452,000 workers through next year — an impressively steep and unprecedented hiring spike.
Online purchasing streamlines shopping for countless markets. And the resulting warehouse shortages make sense: As shoppers increasingly seek quick and simple digital purchasing options, someone still needs to collect and fulfill orders. The behind-the-scenes work involved in shopping remains, and retailers are upping the ante to get it done.
Help Wanted
From FreshDirect's personal shoppers to ever-busier FedEx hubs, the labor shortage is all too real. Last August, supply chain leader Amazon was disappointed with the 20,000 job applications at their on-the-spot "Jobs Day" hiring events; they had hoped to score more than twice the amount of talent.
Meanwhile. Walmart Inc. is doubling down to drive the goods. The retail giant is looking to recruit labor to power its fleet of 6,500 trucks, with twice its current spending, in order to attract dedicated delivery drivers by the close of 2018. Referral bonuses, quick and easy onboarding, and dedicated ad campaigns are just a few of the company's plans for sweetening the pot for career truckers.
Show Me the Money
The situation is serious, and the Bureau of Labor Statistics predicts more of the same — demand for warehouse worker jobs is expected to continue to climb over the next decade. In response, retailers are boosting wages; major hubs like Cincinnati, Houston, Los Angeles, and Memphis, Tennessee have all seen average warehouse wages increase by more than 10% since 2011 after flatlining for years.
Sometimes, though, even higher wages aren't enough. UPS, for instance, is offering a weekly "retention bonus" of $150 for package handlers at its home hub in Louisville, Kentucky, joining a long list of bonuses, paid breaks, gift cards, and even gas cards aimed at incentivizing new employees. And many major employers are reevaluating warehouse culture well beyond the cash — after all, happy workers show up, and they stick around.
Suddenly, worker concerns once deemed white-collar — lunch breaks, flexible shifts, and policies sensitive to one-on-one needs — have come to the forefront in the warehousing world.
With employers increasingly focusing on the quality of their workplace — and the satisfaction of their workers — it seems that the hiring crisis may just have an upside after all.
Resources:
Image Credit: ESB Professional/Shutterstock.com
Related