Batteries products include Alkaline; Carbon Zinc; Lithium, primary and rechargeable; Nickel Cadmium; Nickel Metal Hydride; and Sealed Lead Acid. Suited for original design and replacement applications in industrial, telecommunication, and consumer markets, configurations include coin cell, button cell, and standard cell, and PC-mountable and custom terminations. Battery packs with protective...
Read More »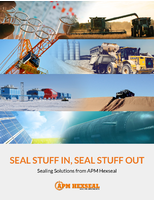 One of the best ways to make sure that your machinery stays up and running in the face of adversity is to make sure that it's properly sealed. Of course, it's not always easy to determine whether the integrity of your seals are up to par. How can you tell when you have a problem?
Read More »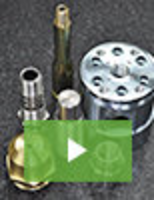 Quality, customer service, and unbeatable value are the hallmarks of Hogge Precision. Since 1989 we have built a reputation as the go-to precision machining source, servicing many demanding industries. For CNC machining and screw machining, there are few manufacturers that can match our capabilities and expertise. See our video to learn more.
Read More »