Batteries products include Alkaline; Carbon Zinc; Lithium, primary and rechargeable; Nickel Cadmium; Nickel Metal Hydride; and Sealed Lead Acid. Suited for original design and replacement applications in industrial, telecommunication, and consumer markets, configurations include coin cell, button cell, and standard cell, and PC-mountable and custom terminations. Battery packs with protective...
Read More »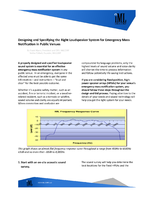 A guide for designing and implementing effective loudspeaker systems for emergency situations.
Read More »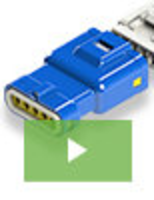 EDAC's new line of IP67 waterproof plug and socket connectors represent the cutting edge of waterproof connection technology. Part of the 560 and 572 series of connectors, they utilize innovative design concepts to deliver a level of performance and value that is unmatched in the industry. See our video to learn more.
Read More »