Booth # S-2430, Chicago, November 9-13 Schiller Park, IL July 1, 2008 ARPAC's CAPRA® 8000SS, side seal horizontal shrink wrapper ensures maximum performance at speeds up to 140 packages per minute or 140 linear feet of film per minute. Idea for full film over-wrapped packages for retail display, the CAPRA® 8000SS shrink wraps small and large product sizes, from pharmaceuticals to...
Read More »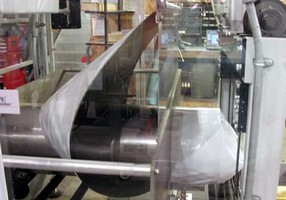 EDL provides technologies and engineering to configure systems that meet special and often unique customer requirements. We listen, study, design and deliver value." EDL's Forming Shoe System We used to say "Don't talk to us about Horizontal/Forming Shoe Wrappers"! Well, we've changed our minds! Now don't think we've lost our minds or that we've decided to compete in the total "Horizontal...
Read More »
Designed for mini-brick and small round containers, TSi Shrinkwrapper offers flexibility on printed or clear film and is capable of inserting promotional leaflets. Stainless steel design and patented 45° infeed eliminates lane diverter use for non-accumulable products. Shrinkwrapping machine has compact footprint for accessibility to film rolls and provides product elevation at ergonomic...
Read More »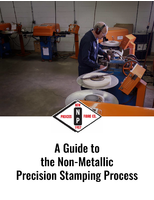 This white paper provides a guide to the non-Metallic precision stamping process.
Read More »
BFK 1000 fondant competence module produces uniform crystal structures Quick rotation between batch-wise or continuous cooking technology allows for flexibility in candy and cereal bar production High-speed horizontal flow wrapper Pack 401 applicable for up to 400 packages per minute Bosch Packaging Technology, a global leader in processing and packaging technology for the confectionery industry,...
Read More »
September 18, 2007 Durable construction and user-friendly features deliver high performance Collierville, TN - Orion Packaging Systems introduced today the first two models of its new Flex Series semi-automatic turntable stretch wrapping machines - the Flex HPD and Flex LPD. The new Flex models deliver state-of-the-art performance and efficiency, as well as the durability and reliability that...
Read More »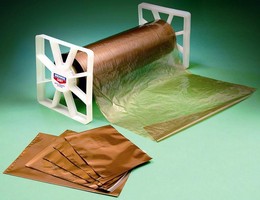 INTERCEPT® Protective Wrap neutralizes and removes corrosive elements inside package to protect sensitive or high-value components during shipment or for up to 20 years of storage in normal warehouse conditions. Safe for disposal as non-hazardous material or recyclable as re-usable plastic material, chemical-free and odorless solution does not use VCIs or other banned substances. It comes...
Read More »
Firwin Corp, a Toronto-based manufacturer of removable insulation blankets, announced recently a new addition to its product line: Pro-Tec-To(TM) Spiral Hose Wraps, used to protect hydraulic hoses against abrasion and crushing. "Although our primary business is the manufacturing of insulation blankets, we will take on additional products that we see as complementary", said Paul Herman, Firwin's...
Read More »
Pipe repair products have been used by the likes of US Navy, Research vessels and Pipelines for quite some time. Neglected, however, have been its applications in everyday industry, such as Power plants and Water Treatment facilities. Recently, Pumpcoat received an emergency call from a Co-Generation Plant regarding a leaky pipe. A service person was dispatched to fix the problem with a...
Read More »

Selling is made simple with STOFFEL PROMOTABLES! How does your company plan to INCREASE SALES? Make your product STAND OUT from the competition and MORE APPEALING to customers? Introducing Stoffel Promotables! PROMOTABLES create a unique opportunity to promote brand awareness of your company and its products. Reach your target market with an advertising medium that is sure to give your business...
Read More »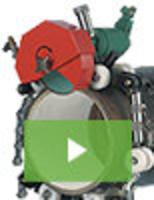 CS Unitec is a leader in power tools designed for industrial applications, with products that set the standard for robust performance and industry-leading reliability. Adding to our long list of innovation is a new line of pipe cutting machines. For cutting and beveling pipe up to 2" in thickness and diameters from 12" to 63", no other cutting system comes close. See our video to learn more.
Read More »