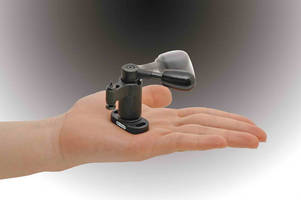 Fixtureworks-® (Fraser, MI), a leading supplier of workholding components, material handling products, machine tool components and fixturing accessories now offers an expanded lineup of Imao-® 'One-Touch' style clamps with the addition of higher clamping force, compact and mini-sized selection. Fixtureworks offers the swing style mini clamps with both clockwise and counter-clockwise clamping...
Read More »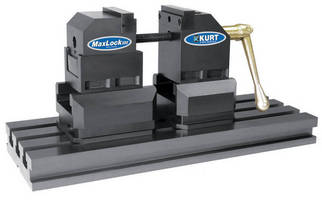 MaxLock(TM) 5-Axis Vise, PinLock(TM) Mounting System and Hydraulic Swing Clamping System - See At WESTEC Los Angeles Convention Center, March 27 - 29, Booth 3500 Minneapolis, Minnesota: An exciting new lineup of the world's finest Kurt workholding products will be exhibited at WESTEC 2012 in Booth 3500, March 27 - 29 at the Los Angeles Convention Center. New Kurt MaxLock(TM) Vise First And Only...
Read More »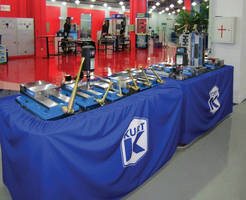 Minneapolis, Minnesota: Kurt Manufacturing Company, Industrial Products Division, announced today the USA based automated manufacturing of precision AngLock-® vises for shipment and marketing in China. Supporting this expanded USA vise production, Kurt announced the opening of sales and service facilities named Kurt Manufacturing Shanghai. Kurt has made its vise products globally competitive...
Read More »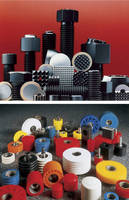 Fixtureworks-® (Fraser, MI), a leading manufacturer and supplier of workholding technologies, material handling and machine tool components and fixturing accessories will showcase its extensive clamping, gripping, locating, positioning, roller, bumper and support products at Booth 1845 during the WESTEC 2012 Show, March 27-29, 2012, Los Angeles, California. The exhibit will feature the abrasive...
Read More »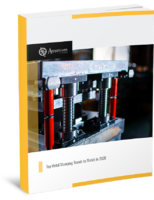 This white paper provides an in-depth look into metal stamping trends.
Read More »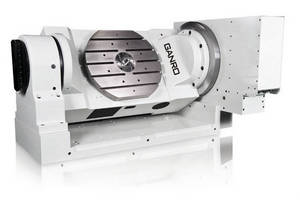 [WAKEMAN, OH-DECEMBER 2011] Manufacturers across the globe are always looking for reliable workholding devices to accommodate their manufacturing indexing and rotating requirements. CNC Indexing & Feeding Technologies has been proud to represent the complete Ganro Industrial Corporation (Golden Sun) product line of workholding rotary tables and indexers. Ganro has been producing a wide variety of...
Read More »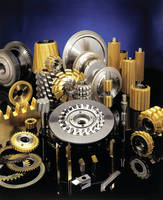 Rochester, NY December 8, 2011-Gleason Corporation will introduce a host of advanced new capabilities, technologies and localized customer support services at IPTEX 2012, February 9 - 12, 2012, Bombay Exhibition Center, Mumbai India, for the complete production and inspection of all types of cylindrical and bevel gears. Among the most significant of these will be: oGenesis-® production...
Read More »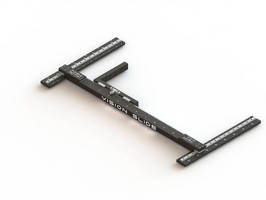 Vision Slide-® is suited for locating part or fixtured parts on CMM, CNC, or multi-sensor vision systems used for manual and/or automatic dimensional measurement. Solution ensures part is secure against working surfaces by using shielded concentrated earth magnets, which facilitates locating part precisely and repeatably on machine staging surface. Adjustable slide scale in X and Y axes lets...
Read More »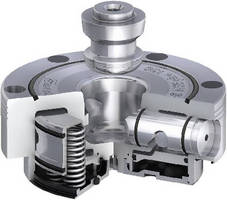 Made of hardened stainless steel with dual clamping stroke and integrated turbo function, VERO-S Module clamps workpieces, pallets, existing fixtures, and tombstones with one or more clamping pins. Radial aligned clamping slides pull in clamping pin and lock it. Radial location is done via diamond pin, assuring repeat accuracy of less than 0.0002 in. Maintenance-free module is completely sealed...
Read More »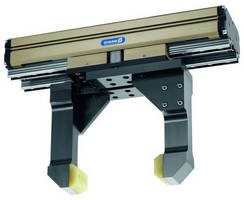 Featuring multi-tooth jaw guidance that accommodates needs of rough environments, PHL is equipped with roller bearings and profiled rail guidance to promote efficiency. Guiding carriage of gripper fingers have ball bearings that minimize friction and evenly distribute forces. Design engineer can choose among 3 strokes per size, covering entire range of strokes from 30-160 mm. Jaw guide is sealed...
Read More »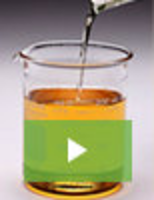 For the ultimate in heat transfer fluid performance, Paratherm offers HR Heat Transfer Fluid that is engineered specifically for closed loop liquid phase heating. When it comes to characteristics such as thermal stability and fluid degradation, Paratherm HR leads the industry in value and performance. See our video to learn how Paratherm is raising the bar for heat transfer fluids.
Read More »