With Klein-Kurve(TM) double-dipped handles, Model 11055 and 11057 are designed for stripping, cutting, looping, and gauging solid and stranded wire. Model 11055 is designed for 10 to 18 AWG solid and 12 to 20 AWG stranded wire; Model 11057 is designed for 20 to 30 AWG solid and 22 to 32 AWG stranded wire. Both cleanly shear 6-32 and 8-32 screws. Other features include serrated nose jaws and...
Read More »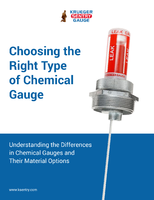 Understanding the Differences in Chemical Gauges and Their Material Options
Read More »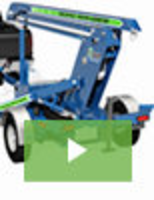 Providing adequate fall protection is always a critical consideration and one that in many cases can be difficult to ensure. The new Mobile Fall Protection Unit is designed to facilitate positive fall protection in applications that would typically be difficult or impossible to provide with standard methods. To learn all about the advantages and convenience, see our video.
Read More »