Kato Tangless(R) CoilThread(R) high-tension coil inserts are installed with hand, air-driven or electric tools featuring head that grips and drives insert. Bi-directional design eliminates need to orient each part, and does not require special tang break-off and tang removal tools. Inserts shrink when installed, and spring-like tension of coil locks inserts into place.
Read More »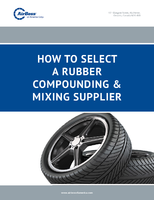 To learn more about rubber compounding and mixing, and how experienced manufacturers like AirBoss can meet your needs, download this whitepaper now.
Read More »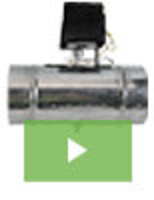 Alan Manufacturing has a long history of developing innovative solutions for HVAC applications. With over 1,000 product designs under our belt, we have gained a reputation as the go-to source for HVAC dampers, hardware, duct supports, zone control systems, and much more. Adding to this extensive list of achievements we now announce the release of our new line of Fresh Air Intake products. Designed to meet ASHRAE 62.2 standards, they are the most robust and high-performance product of their kind. See our video to learn more.
Read More »