Made from premium zirconia grain and X-weight cotton backing, Z-Flex flap discs are engineered for quick grinding on contoured work pieces such as metal railings and tubes. Flexible products fracture easily in order to promote optimal cutting and lifespan. Stocked in 4Â-½ in. dia, 12 flap discs are available in 40, 60, and 80 grit sizes. They come in type 27 or type 29 shapes with either 7/8...
Read More »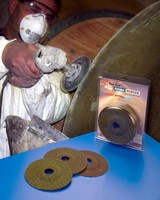 Available in coarse, medium, fine, and very-fine grades, Sigma-Screen(TM) Multipurpose Discs are depressed center, Type 27 abrasive wheels that feature blend of zirconia-ceramic abrasive grains bonded to flexible mesh. Chatter-free discs will not clog and can be stacked on grinder for extended life. In addition to fiberglass, 4.5 in. diameter wheels are also effective on stainless steel, metals,...
Read More »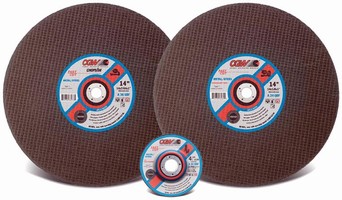 Fast Cut series, comprised of 19 wheels, includes 3-9 in. dia x 1/8 in. thick depressed center wheels made with Q-grade bond to facilitate cutting and notching. At 1/8 in. thick, pipeline wheels have T-grade bond for cutting ferrous metals and come in 4Â-½ and 7 in. dia. Also 1/8 in. thick, 14 in. stationary saw cut-off wheel cuts structural steel, bar stock, tubing, and non-ferrous metals....
Read More »
Burlington, Ontario - (July 5, 2007) - Wheelabrator Group, with its years of diverse experience in the surface preparation industry, continues to lead innovation. With a background in centrifugal wheelblast and airblast equipment including manual and automated operation, the next logical step was to combine the features and advantages of either style of media propulsion. Wheelblast®...
Read More »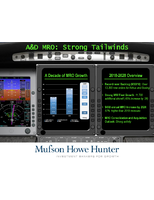 Check out this overview of the Maintenance, Repair and Operations (MRO) segment of the Aerospace and Defense (A&D) industry along with the factors impacting its continued growth.
Read More »
CHARLOTTE, N.C., June 17 /- (Paris Air Show) - As the history-making Boeing 787 Dreamliner prepares to be unveiled in Everett, Wash., Goodrich Corporation (NYSE:GR) is once again poised to play a role in the history of the industry. According to Goodrich's Jack Carmola, Segment President, Actuation and Landing Systems, Across the Goodrich enterprise we have a true sense of pride and...
Read More »
o LOT will be first European carrier to add the Dreamliner to its fleet CHARLOTTE, N.C., June 17 /-- (Paris Air Show) -- LOT Polish Airlines has selected Goodrich Corporation (NYSE:GR) to supply wheels and electric brakes for its addition of eight Boeing 787 Dreamliners to its fleet. In addition to the eight firm orders, LOT Polish has purchase rights for an additional eight aircraft. With this...
Read More »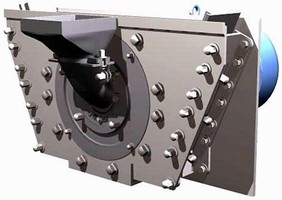 Designed for machines that must meet surface preparation requirements of pipe coating industry, Upblast EZEFIT(TM) Wheel covers 2-120 in. dia pipe sizes and offers bidirectional operation for clockwise or counterclockwise applications. It mounts in blast cabinet and is positioned under pipe to maintain close and consistent distance to underside portion of pipe. Location results in removal of...
Read More »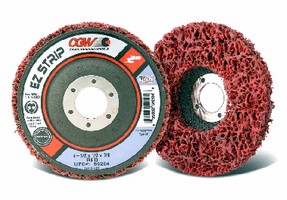 Engineered for cleaning of welds and removal of abrasive clogging materials, EZ Strip Non-Woven Wheels come in 4Â-½ and 7 in. diameters with 7/8 or 5/8-11 arbor holes. Red wheels are suited for finishing angled and irregular surfaces, while black wheels are intended for cleaning and satin finishes. All can be used on stainless steel, aluminum, steel, non-ferrous materials, fiberglass, and...
Read More »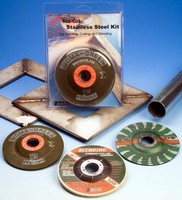 Rex-cut® Stainless Steel Kit includes four 0.045 in. thick Alpha-Green cut-off wheels capable of cutting pipe, rod, or tube; one Sigma-Green grinding wheel that aggressively removes heavy welds with chatter-free operation; and one cotton-fiber blending and finishing wheel that reveals fresh abrasives as it works, producing 32 rms or better finish. Designed to work with right-angle grinders,...
Read More »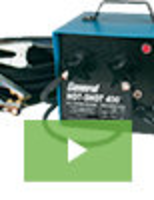 The new Hot Shot Pipe Thawing Machine delivers an innovative and highly effective approach to thawing frozen pipes. Easy to use and versatile, it is loaded with robust features that further suit it to many challenging environments. To learn all about it, see our video.
Read More »