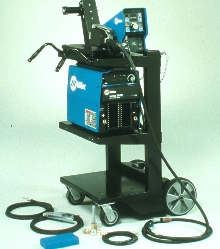 MIG packages include power source, matching wire feeder and gun, running gear and accessories. Millermatic 210 provides 30 to 210 amp welding range (160 amps at 60 percent duty cycle); Millermatic 251 welds metal 22 gauge to 1/2 in. thick in a single pass and has 30 to 300 amp output range (250 amps at 40 percent duty cycle). Trailblazer 301 G provides 300 amp output and 10,000 watt peak...
Read More »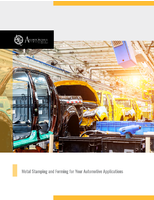 Check out this white paper to learn about the advantages of metal stamping over other forming techniques for automotive parts.
Read More »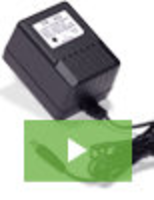 Triad Magnetics, an industry leader and one of the most trusted names in transformer design and manufacturing, is proud to announce the release of the Triad WAU Wall Plug-In AC Power Supply. Engineered to provide robust performance and high reliability, it is setting the standard for 120V/60Hz power supplies. See our video to learn all about it.
Read More »