The award honors outstanding wastewater treatment plants in Florida that have maintained the highest removal of pollutants. FORT WASHINGTON, Pa. - 30 August 2011 The Fiesta Village Advanced Wastewater Treatment Plant (AWTP) in Lee County, Fla., received the Florida Water Environment Association's 2011 Earle B. Phelps Award in the advanced wastewater treatment plant category. The award honors...
Read More »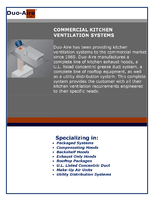 If you can't stand the heat, don't get out of the kitchen! Download this white paper and see how you can improve your commercial kitchen ventilation system.
Read More »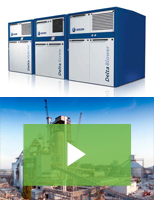 Aerzen offers blowers and compressors for challenging cement applications such as pneumatic conveying from raw mill to raw meal silos, combustion air, cement silos fluidization, and more. At Aerzen, safety is our top priority. Check out our video to learn more.
Read More »