The award honors outstanding wastewater treatment plants in Florida that have maintained the highest removal of pollutants. FORT WASHINGTON, Pa. - 30 August 2011 The Fiesta Village Advanced Wastewater Treatment Plant (AWTP) in Lee County, Fla., received the Florida Water Environment Association's 2011 Earle B. Phelps Award in the advanced wastewater treatment plant category. The award honors...
Read More »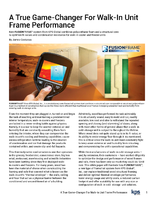 This white paper outlines the eight reasons why the FUSIONFRAME system is the superior thermal envelope system. Download now to find out more.
Read More »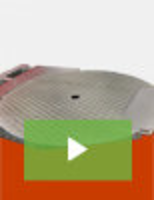 Are you in need of safer, more efficient transportation equipment? Do you feel like your delivery equipment could really use an upgrade? Check out this video, and learn about Halo Ramp Company's patented safety platforms, and how they help you bypass your trickiest delivery challenges.
Read More »