The award honors outstanding wastewater treatment plants in Florida that have maintained the highest removal of pollutants. FORT WASHINGTON, Pa. - 30 August 2011 The Fiesta Village Advanced Wastewater Treatment Plant (AWTP) in Lee County, Fla., received the Florida Water Environment Association's 2011 Earle B. Phelps Award in the advanced wastewater treatment plant category. The award honors...
Read More »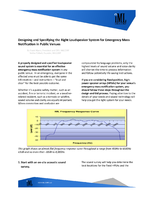 A guide for designing and implementing effective loudspeaker systems for emergency situations.
Read More »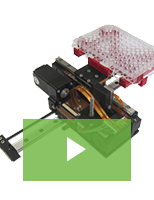 TPA Motion's microplate handling robots are designed specifically for medical instruments and lab automation devices. Check out the video to learn more.
Read More »