There's always something new at TACO-HVAC.com. This week, that includes an extensive new line of vertical turbine pumps-30 models and 11 five-foot column assemblies-for a broad range of water supply and transfer applications. Taco introduced the pumps just a few weeks ago at the recent AHR Expo. The new VT Series Vertical Turbine Pumps are quiet in operation, easy to install and feature Taco's...
Read More »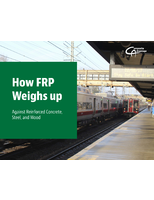 How FRP Weighs up against reinforced concrete, steel, and wood.
Read More »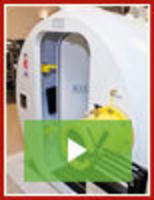 Tekna is a leader in Monoplace and Multiplace Hyperbaric Chambers for Hyperbaric Oxygen Therapy (HBOT), offering products that set the standard for quality and innovation. Our new 7200 series of multiplace chambers is a state-of-the-art system that integrates advanced engineering with a plethora of features and options making it the industry's premier HBOT system. To learn more, see our video.
Read More »