There's always something new at TACO-HVAC.com. This week, that includes an extensive new line of vertical turbine pumps-30 models and 11 five-foot column assemblies-for a broad range of water supply and transfer applications. Taco introduced the pumps just a few weeks ago at the recent AHR Expo. The new VT Series Vertical Turbine Pumps are quiet in operation, easy to install and feature Taco's...
Read More »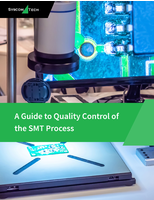 The printed circuit board (PCB) manufacturing process begins with cutting-edge equipment capable of accurately picking and placing up to 40,000 components per hour. This innovative equipment keeps error rates extremely low, and those defects that do occur are quickly caught by sensitive laser and optical inspection equipment.
Read More »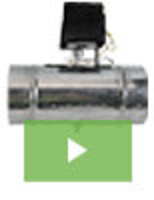 Alan Manufacturing has a long history of developing innovative solutions for HVAC applications. With over 1,000 product designs under our belt, we have gained a reputation as the go-to source for HVAC dampers, hardware, duct supports, zone control systems, and much more. Adding to this extensive list of achievements we now announce the release of our new line of Fresh Air Intake products. Designed to meet ASHRAE 62.2 standards, they are the most robust and high-performance product of their kind. See our video to learn more.
Read More »