There's always something new at TACO-HVAC.com. This week, that includes an extensive new line of vertical turbine pumps-30 models and 11 five-foot column assemblies-for a broad range of water supply and transfer applications. Taco introduced the pumps just a few weeks ago at the recent AHR Expo. The new VT Series Vertical Turbine Pumps are quiet in operation, easy to install and feature Taco's...
Read More »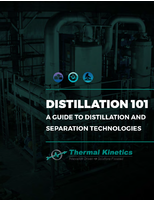 Distillation is a separation unit operation that involves multiple countercurrent-stage steps, separating two or more volatile components. This results in the contact of liquid and vapor most generally in counterflow. Distillation 101: A Guide to Distillation and Separation Technologies provides an in-depth look at everything you need to know about distillation, including: Design procedures Equipment components Applications
Read More »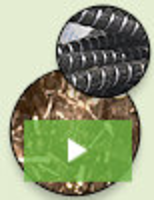 Fiber Reinforced Polymers (FRP), represents a truly groundbreaking advancement in structural reinforcement. Lightweight, strong, and green, they are changing the way the construction industry thinks about rebar. Unlike steel, FRPs don't rust and are far stronger than standard rebar. To learn why Fiber Reinforced Polymers are poised to change the way the world builds, see our video.
Read More »