Centrifuge Recovery System cuts oils utilizing centrifugal technology. Depending upon metallurgy and viscosity of oil, solids can be removed to 2-5 micron with processing rates over 100 gallons per hour. Systems can be designed with ability to process water-soluble oils, synthetic coolants as well as cutting oils. Designs with virtually no fluid hold-up volume make it easy to move units to...
Read More »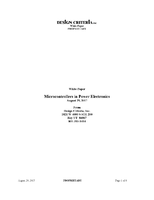 This white paper explores the power supply advantages of digital microcontrollers, as well as how digital power supplies can be used to manage entire systems.
Read More »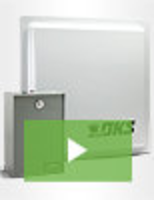 The DoorKing DKS AVI system is at the cutting edge of automotive security technology and represents a leap forward in engineering innovation. When it comes to long-range passive card readers, we lead the industry and set the standard for quality and performance. To find out why the DoorKing DKS AVI system is taking the automotive security industry by storm, see our video.
Read More »