Centrifuge Recovery System cuts oils utilizing centrifugal technology. Depending upon metallurgy and viscosity of oil, solids can be removed to 2-5 micron with processing rates over 100 gallons per hour. Systems can be designed with ability to process water-soluble oils, synthetic coolants as well as cutting oils. Designs with virtually no fluid hold-up volume make it easy to move units to...
Read More »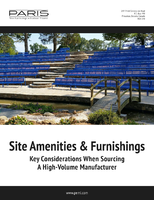 This white paper looks at the six key considerations when sourcing a high-volume manufacturer of site amenities and furnishings. Download now to find out more.
Read More »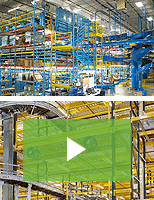 Steel King racks are designed to meet seismic requirements in the most demanding conditions. Our durable storage products help your company save on maintenance costs. Check out our product video or download our Rack Planning eBook to learn more.
Read More »