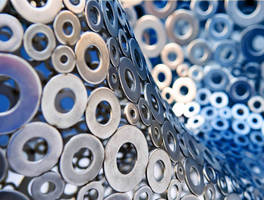 Minneapolis, MN - Boker's, Inc announces their comprehensive washer offering includes standard washers in multiple sizes and materials, providing ideal solutions for versatile fastener industry applications. With the company's extensive manufacturing capabilities and increased washer capacity, Boker's offers standard flat washers in short, medium and long runs, with outside diameters ranging from...
Read More »
Made of 316 stainless steel, corrosion resistant high-strength BarTite line sealing washers lock out moisture, vapors, liquids, chemicals, and pressurized air. They employ patented, stable, and non-aging plastisol formula resistant to petrochemicals, acids, solvents, and salt sprays. When torque is applied 360-
Read More »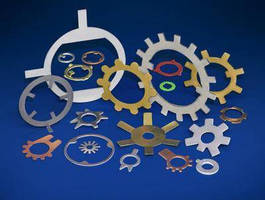 Round in shape and manufactured with single tab or multiple tabs that can be formed to shape around bolt/nuts or designed to lay flat, Tab Washers lock parts into place in applications requiring extreme heat conditions or heavy vibrations. Units are available in 2,000 metallic and non-metallic material options. Configurations include internal tab, external tab, internal/external tab, multiple...
Read More »
Metcar Grade 1515 copper-impregnated, carbon-graphite material will operate without lubrication in dry and dust-prone environments at temperatures up to 750-
Read More »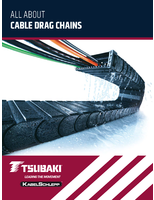 This ebook provides an in-depth overview into cable drag chains.
Read More »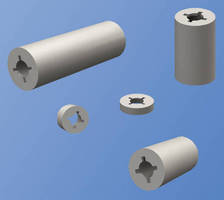 Featuring IDs that are configured to grip screw shank, nylon spacers and washers slide with minimal effort onto screws while ensuring secured retention via screw threads. Spacers accommodate No. 4, 6, 8, and 10 size screws in body lengths from .125-1 in. in increments of .125 in., while washers accommodate No. 2, 4, 6, 8, and 10, .250 and .375 in. screws with thickness of .032 or .062 in.
Read More »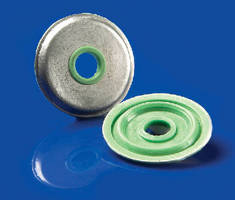 Englewood, New Jersey, USA - APM HEXSEAL has announced the expansion of their SEELOC-® self-sealing, high-pressure washer line of available stock sizes, which will include the range of Metric sizes from M3 to M6. According to APM Director of International Business, John Doda, Six new popular metric sizes have been added as the foundation to satisfy the increasing international demand for this...
Read More »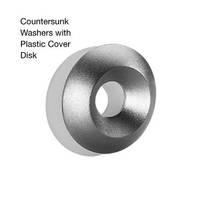 Constructed of stainless steel, European Standard 1.4305 (American Standard series 303), RoHS-compliant, metric size, GN 185 countersunk washers can be used for shrouding screw joints to achieve visually appealing finish. White technopolymer (Polyamide PA) cover disks help in avoiding damage to finished surfaces.
Read More »
Wilmington, MA - Gaynor Industries is pleased to announce the successful completion of independent hydrostatic pressure testing for BarClad Sealing Washers. The results of the testing exceeded all expectations and have significantly upgraded the washers' psi ratings. The product evaluations, conducted at Intertek's Cortland Safety Facility in Cortland, NY, were performed on all current sizes of...
Read More »
Viton® sealant expands the industrial use capabilites of the BarClad Low-Torque Sealing Washer product line. Wilmington, MA - Gaynor Industries, a specialty fastener manufacturer, announced the immediate availability of a new BarClad 300 Series Stainless Steel Sealing Washer featuring Viton® sealant. The addition of the Viton® sealant option expands an already vast range of applications for...
Read More »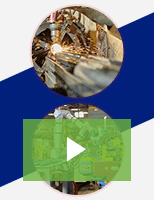 J&D Tube Benders' laser cutting and machining services provide accurate and complex features on tubes of all shapes and sizes. Check out the video to learn more!
Read More »