Your style, budget and specific needs are all keys to finding the perfect dimmer switch. Fort Lauderdale, FL - They've long been the go-to devices for mood lighting, but as focus has shifted to include energy conservation and green home upgrades, dimmers have suddenly become must-have multitaskers in the quest to enhance décor while slashing utility costs and saving the planet. With the newfound...
Read More »
Mumbai: Every year on a given day cites across the globe pledge to commit themselves to lasting environmental actions. Many are participating to switch off lights on the 26th of March at 8.30pm but for the long run, cities have switched to LED lights, initiated long term water protection and tree planting initiatives, reforesting land running into hectares, developing carbon credit policies, etc...
Read More »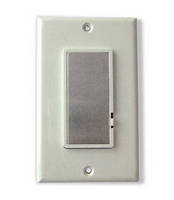 Featuring ETL Certification, Reign Touch 12 V LED Dimmer houses touch-sensitive aluminum pad that when tapped quickly, turns lights on/off, and when touched and held, increases lights' brightness. Unit also features discreet on-off toggle switch and smooth dimming from 100%-0% with no flickering, humming, or jumping. With opto-isolated and regenerated PWM injector, it is possible to draw...
Read More »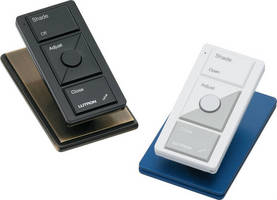 Dimmer switches are no longer used only for setting moods - these days, they're saving money, preserving the environment, and enhancing home décor. Fort Lauderdale, FL, - Gone are the days when dimmer switches were only about mood lighting. Dimmer originator Lutron has moved light years beyond the dial-type dimmers that were in your grandma's dining room, and embraced 21st century needs with...
Read More »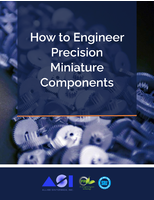 This white paper provides an overview into engineering precision miniature components. Design considerations for miniature metal parts include size, shape, and material, precision and finishing.
Read More »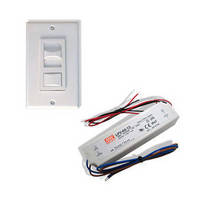 Working in conjunction with 60 W 12 V indoor/outdoor driver, Reign 12 V LED Dimmer Switch offers smooth, 0-100% dimming range and does not flicker, hum, or jump. Unit is available in full, rocker, and button slide styles and fits into standard wall light boxes. To increase output, PWM Injector connects to new power supply and output circuit of dimmer, driving additional 60 W. PWM signal is...
Read More »
Targeted to commercial retrofit market, dual-voltage Maestro-® In-Wall Occupancy Sensor Switch requires no neutral wire for installation, and saves energy by automatically turning off lights when no one is in room. Unit uses XCT(TM) Technology for sensing fine motions to ensure lights remain on when room is occupied. Applications include classrooms, private offices, conference rooms and common...
Read More »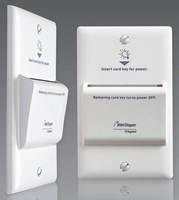 WattStopper HS Series turns electrical circuits on or off when card key or HS-FOB Key Fob is inserted or removed from its slot. Available with 1-, 2-, or 3-gang switch plate covers, unit is backlit to provide visibility in darkened rooms and has 30 sec egress time delay. HS-100 is low voltage unit with NO and NC isolated relay, allowing it to interface with 3rd-party energy and lighting...
Read More »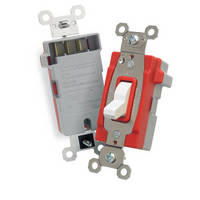 SYRACUSE, N.Y. (April 5, 2010) - Legrand/Pass & Seymour (P&S), a leading provider of electrical wiring devices and accessories, has been selected as a Category Winner in the 2010 Electrical Construction & Maintenance Product of the Year competition. P&S PlugTail(TM) Switches earned the recognition in the Wiring Devices category. P&S PlugTail Switches help commercial contractors be more...
Read More »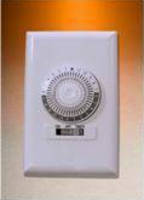 M.H. Rhodes/Cramer Co., a manufacturer of precision timers, motors, and measuring devices, announces the addition of three products to its MarkTime-® Brand Wall Box Time Switch line: 1. Model 42M24T - a 20A, 1 HP, 120VAC, electro-mechanical, synchronous time switch designed for indoor/outdoor lighting, exhaust/ceiling/house fans, pool & spa circulating pumps, and other equipment up to 20A and 1...
Read More »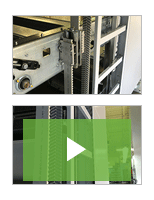 Megadyne's QST polyurethane timing belts take up less space and guarantee a lower noise level than chain and other traditional material handling belts. Check out our video to learn more.
Read More »