Represents the First Partnership to Address the Cost, Engineering and Supply Chain Challenges Associated with Silicon Interposers Needed for Next Generation Chip Designs JARFALLA, Sweden and SAN JOSE, Calif. - Silex Microsystems, the world's largest pure-play MEMS foundry, and BroadPak, a leading provider of ultra-high performance 2.5D silicon interposer and 3D integration technologies, today...
Read More »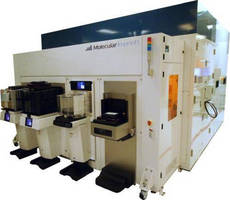 MII's J-FIL(TM) Technology Accelerating the Semiconductor Industry's Adoption to 450mm Manufacturing by 2 Years AUSTIN, Texas- Molecular Imprints, Inc., a technology leader in advanced semiconductor lithography, today announced the delivery of the first advanced lithography platform capable of patterning 450mm silicon wafer substrates. The Imprio(®) 450, was accepted by a leading...
Read More »
FRANKFURT, Germany - ReneSola Ltd ( ReneSola" or the "Company") (NYSE: SOL), a leading global manufacturer of solar photovoltaic ("PV") modules and wafers, today announced its 300 watt ("W") multicrystalline solar module has passed the potential-induced degradation ("PID") test performed by TUV SUD, a leading provider of testing, inspection and certification solutions. The PID test was conducted...
Read More »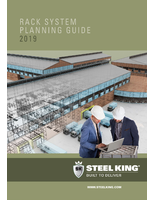 There is plenty to consider before setting up or replacing storage rack systems in your warehouse. This whitepaper contains a guide and general checklist of the most important considerations.
Read More »
Product offer designed to enable continued advances in performance and efficiency of mainstream mobile consumer devices BERNIN, France and PEABODY, Massachusetts - Soitec, a world leader in generating and manufacturing revolutionary semiconductor materials for the electronics and energy industries, announced today its fully depleted (FD) product roadmap comprising two products designed for both...
Read More »
GENEVA -- STMicroelectronics (NYSE: STM), a global semiconductor leader serving customers across the spectrum of electronics applications, today announced the successful production of the world's first semiconductor wafer whose dice were fully tested without contact probes. ST's innovative advance in testing technology enables a wafer containing chips such as RFID (Radio Frequency Identification)...
Read More »
Company ships 54.8 MW of Virtus wafers and 20 MW of Virtus modules in June 2011 Achieves 900 MW of annual Virtus wafer production capacity JIASHAN, China - ReneSola Ltd ("ReneSola" or the "Company") (NYSE: SOL), a leading global manufacturer of solar products, today announced that it began shipments of its Virtus wafers and modules in June, shipping an aggregate total of approximately 54.8...
Read More »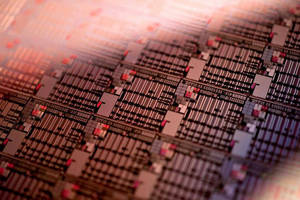 LEUVEN, BELGIUM - Imec and its partners in the GaN industrial affiliation program (IIAP) have produced device-quality wafers with GaN/AlGaN layers on 200mm silicon wafers. With these wafers, functional GaN MISHEMTs were processed using standard CMOS tools. The used processes are compatible with the strict contamination rules in a standard CMOS processing line (e.g. no use of gold). These first...
Read More »
Incorporating electrical and optical devices on same piece of silicon, CMOS Integrated Silicon Nanophotonics increases computer chip performance by using light pulses for communication. This technology can be produced on front-end of standard CMOS manufacturing line and will increase speed and performance between chips. Density of optical and electrical integration allows single transceiver...
Read More »

NanoEMS(TM) technology enables construction of nanoscale MEMS (Micro Electro Mechanical Systems) within structure of actual CMOS wafer itself using standard, high-volume CMOS lines. Existing metal layers in CMOS wafer are used to form MEMS structure via standard mask techniques, and Inter Metal Dielectric is etched away using vapour HF. Etching uses equipment already available for volume...
Read More »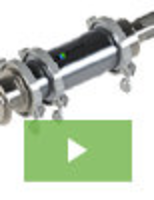 As a leader in industrial sampling equipment at Sentry Equipment, our success is built on a history of innovation and designs that epitomize value and efficiency. The new Hygienic Automatic Sampler is another example of our dedication to developing quality engineered products. To learn how this product can streamline the sampling process for dry, free-flowing materials, see our new video.
Read More »