KANPUR, India - MKU Pvt. Ltd., a leading manufacturer of ballistic protection solutions for personnel and land-air-sea platforms, participated in Asian Defence & Security (ADAS) 2014, the inaugural Defence, Security and Crisis Management Exhibition and Conference, which was held in Manila and focused on the Philippines and the Asia Pacific region. The Armed Forces, Philippines, has embarked on an...
Read More »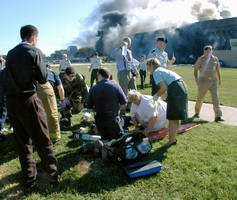 (www.engardebodyarmor.com) – The evening of January 6th turned out to be far more eventful for Fire Station #20 on West 25th in Cleveland, Ohio, than any of those on duty that night may have anticipated.Â-  Around 8:30 pm, just after the crew returned from a call, an unidentified assailant fired several shots into the fire station blowing out the window of a fire truck and narrowly missing...
Read More »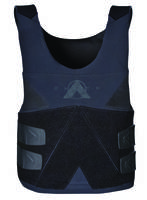 Available in both concealable and tactical configurations, Alpha Elite™ Series NIJ Level II and IIIA Body Armor Systems feature Dyneema® Force Multiplier Technology by DSM, providing ballistic protection in fully functional and scalable design. Dyneema ballistic material is designed to defeat high-velocity handgun rounds and fragmentation with minimal backface deformation. Offering comfort...
Read More »
MISSISSAUGA, Canada –Â- Linde Canada, Ltd. will be showcasing its line of personal safety products, welding and cutting gases and equipment, and exclusive cylinder tracking capability at the 2013 Quebec Mining Exploration Convention, November 11-14, 2013, booth #1200 at the Quebec Convention Center. Linde safety specialists will be on hand to discuss the benefits of Linde's exclusive line...
Read More »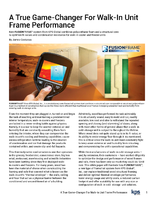 This white paper outlines the eight reasons why the FUSIONFRAME system is the superior thermal envelope system. Download now to find out more.
Read More »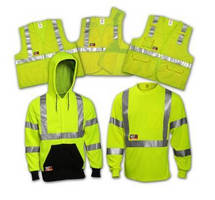 Job Sight FR™ apparel includes products that conform to ANSI 107 standard for high visibility as well as ASTM F1506 standard for flame resistant clothing. Specifically, HRC 1 class 2 safety vestsÂ- as well as HRC 2 class 3 T-shirt and sweatshirt are designed to increase worker safety and comfort through use of Modacrylic and high cotton content blended materials. Products also...
Read More »
The company's RFID division helped to implement adherence to the newest Airbus requirements, making EAM Worldwide one of the first to fulfill them MIAMI - EAM Worldwide, in collaboration with EAM RFID Solutions, is responsible for outfitting the first Airbus aircraft with RFID dual-memory enabled life vests. The A320 easyJet-owned aircraft is the first plane to have dual-memory tags utilized on...
Read More »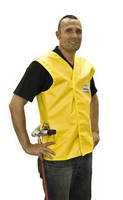 Cooling vest reduces incidence of heat stress for workers in hot environments Cincinnati, OH – ITW Vortec today launched its re-designed and re-engineered Personal Air Conditioning (PAC) vest. The Vortec PAC vest, already praised as an innovative solution to protect industrial workers in extreme temperature environments, now offers even more features to ensure comfort and cooling. Vortec has...
Read More »
Armor vest plates protect military warriors COSTA MESA, CA - Ceradyne, Inc., a wholly-owned subsidiary of 3M, announced it has received an award for more than $40 million from the U.S. Government for two separate Small Arms Protective Insert (SAPI) armor plate orders placed under Foreign Military Sales (FMS) contract for the Government of Afghanistan. The order requires delivery of 242,000 body...
Read More »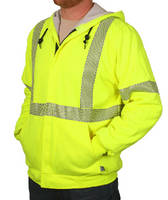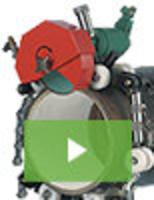 CS Unitec is a leader in power tools designed for industrial applications, with products that set the standard for robust performance and industry-leading reliability. Adding to our long list of innovation is a new line of pipe cutting machines. For cutting and beveling pipe up to 2" in thickness and diameters from 12" to 63", no other cutting system comes close. See our video to learn more.
Read More »