Universal(TM) GX-4000 Ventilation Screen Panel with 18 in. screen provides 75% more screen area than standard 12 in. screen for better plant air circulation. Screen can be retrofitted to most existing 2 or 3 in. sectional doors and can fit doors up to 16 ft, 2 in. wide. Extruded vinyl slats surround steel interlocking screen unit, while powder coated frame provides stability. Fully-enclosed, 1/8...
Read More »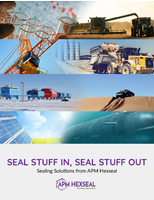 One of the best ways to make sure that your machinery stays up and running in the face of adversity is to make sure that it's properly sealed. Of course, it's not always easy to determine whether the integrity of your seals are up to par. How can you tell when you have a problem?
Read More »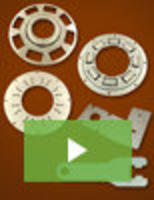 PDS is an established leader in progressive die stamping, with a reputation for providing precision and value that dates back more than half a century. Through extensive capabilities and a staff of seasoned professionals, we set the standard for quality, delivering flexible services that can meet the needs of the most challenging requirements. See our video to learn more.
Read More »