Universal(TM) GX-4000 Ventilation Screen Panel with 18 in. screen provides 75% more screen area than standard 12 in. screen for better plant air circulation. Screen can be retrofitted to most existing 2 or 3 in. sectional doors and can fit doors up to 16 ft, 2 in. wide. Extruded vinyl slats surround steel interlocking screen unit, while powder coated frame provides stability. Fully-enclosed, 1/8...
Read More »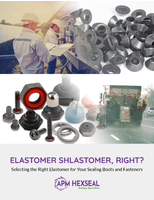 Different elastomer formulations affect your parts' physical properties, functions, and service life. Therefore, it's important to test a few different elastomers, when assembling your product, to determine the best one for your needs.
Read More »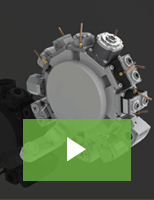 Von Ruden's driven tools are designed to each specific machine in order to maximize performance. All of our tools are performance tested and made in the USA per ISO 9001:2015 standards. Check out our video to learn more.
Read More »