Universal(TM) GX-4000 Ventilation Screen Panel with 18 in. screen provides 75% more screen area than standard 12 in. screen for better plant air circulation. Screen can be retrofitted to most existing 2 or 3 in. sectional doors and can fit doors up to 16 ft, 2 in. wide. Extruded vinyl slats surround steel interlocking screen unit, while powder coated frame provides stability. Fully-enclosed, 1/8...
Read More »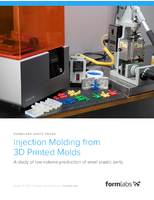 Check out this white paper to see how 3D printing may be a beneficial alternative to traditional mold making processes.
Read More »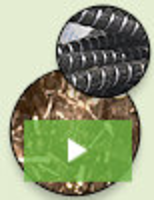 Fiber Reinforced Polymers (FRP), represents a truly groundbreaking advancement in structural reinforcement. Lightweight, strong, and green, they are changing the way the construction industry thinks about rebar. Unlike steel, FRPs don't rust and are far stronger than standard rebar. To learn why Fiber Reinforced Polymers are poised to change the way the world builds, see our video.
Read More »