Rowley, MA – Michell Instruments Research has reported significant progress in its project with the UK National Physical Laboratory (NPL) to improve the current high-pressure dew-point generator technology. Michell scientists are cooperating on the project with the NPL, which provides scientific consultancy and assessment services. The aim of the work is to enable calibrations of water and...
Read More »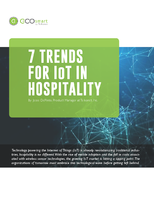 The Internet of Things is rapidly becoming a defining characteristic in the daily landscape of human experience. Billions of smart devices are already connected to this vast system through smart homes, medical devices, and much more; the trend is predicted to continue its exponential growth into the hundred billions within the next few years. This white paper illuminates how the future of IoT will completely revolutionize the way the hospitality industry in particular will function with this new technology. Due to the ability to reduce energy costs, reduce staff labor, and create completely individualized and engaging guest experiences, the hospitality industry is in a unique position to capitalize on IoT. Using real life case studies, the report outlines seven ideas for how the IoT can be used to reduce energy consumption, increase guest satisfaction, improve maintenance, and more.
Read More »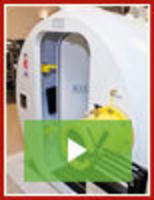 Tekna is a leader in Monoplace and Multiplace Hyperbaric Chambers for Hyperbaric Oxygen Therapy (HBOT), offering products that set the standard for quality and innovation. Our new 7200 series of multiplace chambers is a state-of-the-art system that integrates advanced engineering with a plethora of features and options making it the industry's premier HBOT system. To learn more, see our video.
Read More »