Join the Free Quality Improvement Webinar Co-sponsored by Vestagen and the AHA Solutions Signature Learning Series™ on October 19* ORLANDO, Fla. - Vestagen Protective Technologies, Inc. today announced that it has been awarded a group purchasing agreement for healthcare worker uniforms with Premier, Inc., effective October 1, 2016. The new agreement allows Premier members, at their discretion,...
Read More »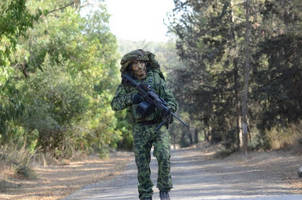 The Combat Uniform, launched only two years ago, is already being used by armies and Special Forces around the world Eurosatory 2014, June 16-20, Israel National Pavilion, Hall 6, Stand 663 FIBROTEX Technologies - a leading provider of advanced camouflage and deception systems for armies and security forces worldwide - wins contract to supply thousands of units of its reversible combat uniforms -...
Read More »
Crafted from cotton polyester fabric containing minimum of 23% recycled PET plastic, Ecopride Line includes 5-Pocket Jean, Carpenter Jean, Long Sleeve Poplin Shirt, and Relaxed Fit Twill Work Pant. REPREVE® recycled polyester is created from post-industrial fiber waste and post-consumer plastic bottles. Blend is soft and lightweight while maintaining durability and comfort.
Read More »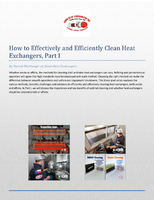 An introduction to a three part series about the importance, benefits, and methods of cleaning heat exchangers.
Read More »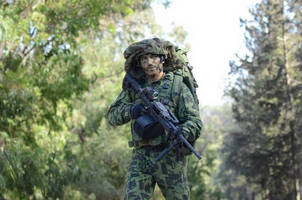 The company's cutting-edge FIGHTEX uniforms were selected over competitors for an Elite unit of the Israel Defense Forces (IDF) following tests conducted under extreme environmental, climatic, and combat conditions Petach Tikva, Israel - FIBROTEX Technologies - a leading provider of advanced static and mobile camouflage and deception systems for armies and security forces worldwide - announces...
Read More »
Insulation maintains warmth and decreases bulk for lightweight travel in the field WASHINGTON - Today, at Modern Day Marine, Climashield® (Booth 3142) announced that their signature COMBAT continuous filament insulation was selected for the new and improved Protective Combat Uniform (PCU) Level 7 designed by Massif. With an unsurpassed warmth-to-weight ratio, Climashield® helped...
Read More »
Breathable, ergonomic, and fire retardant, FIGHTEX Combat Uniforms feature knee and elbow protectors to ease crawling and bending, contributing to soldiers' survivability and mission success. Reversible fabrics are printed on both sides, each with different design, enabling adjustment of uniforms to any type of environment. For example, one side of fabric can provide camouflage for green areas...
Read More »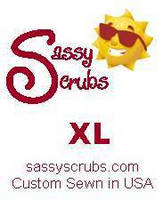 Penn Yan, NY -- In an increasingly rare opportunity for American wholesale and retail companies and industries, Sassy Scrubs (a United States based manufacturer of custom medical scrub uniforms and chef's clothing) announced that it is now offering private label manufacturing services. This new service offers to meet the need of producers wishing to present a coveted "Made in the USA" label for...
Read More »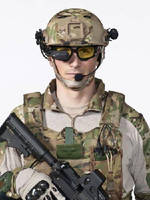 Accommodating products with open standards and interfaces, FalconFighter(TM) links C4 devices, sensors, networking components, and power modules into centralized wearable platform controlled by soldier. Core of system is RF-7800S Leader Radio, which combines tactical radio with PDA to provide advanced situational awareness and battle management tools. With future-focused design, system modules...
Read More »
S. FREEMAN & CO, Introduces our New collection of Professional Restaurant Uniforms via the branded Uncommon Threads Line featuring: Aprons & Front of House Garments, Chef Wear, Kitchen Uniforms, and Accessories are Ready to meet your staff's needs from the kitchen to table In Stock Garments, Competitive Pricing, Large Selection Options include 32 Aprons Choices, Bib and Waist Styles and 14...
Read More »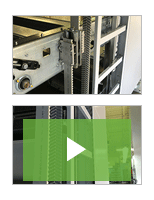 Megadyne's QST polyurethane timing belts take up less space and guarantee a lower noise level than chain and other traditional material handling belts. Check out our video to learn more.
Read More »