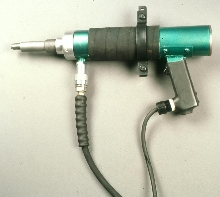 Using 1 1/8 hp electric motor that delivers 55 cfm of oil at 10,000 psi, Hydraulic Tube Extractor pulls tubes from 5/8 to 1 1/4 in. OD. Extractor is also available in kit with 110 V, 60Hz or 220 V, 50-60 Hz electric motor. Kit includes extractor gun, power hose with on/off assembly, hydraulic power unit, and collet gripper set. Each collet gripper set includes mandrel and depth stop. Gripper sets...
Read More »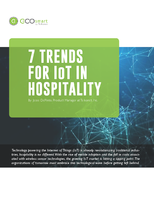 The Internet of Things is rapidly becoming a defining characteristic in the daily landscape of human experience. Billions of smart devices are already connected to this vast system through smart homes, medical devices, and much more; the trend is predicted to continue its exponential growth into the hundred billions within the next few years. This white paper illuminates how the future of IoT will completely revolutionize the way the hospitality industry in particular will function with this new technology. Due to the ability to reduce energy costs, reduce staff labor, and create completely individualized and engaging guest experiences, the hospitality industry is in a unique position to capitalize on IoT. Using real life case studies, the report outlines seven ideas for how the IoT can be used to reduce energy consumption, increase guest satisfaction, improve maintenance, and more.
Read More »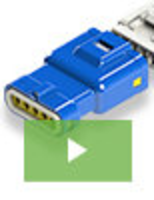 EDAC's new line of IP67 waterproof plug and socket connectors represent the cutting edge of waterproof connection technology. Part of the 560 and 572 series of connectors, they utilize innovative design concepts to deliver a level of performance and value that is unmatched in the industry. See our video to learn more.
Read More »