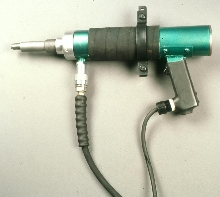 Using 1 1/8 hp electric motor that delivers 55 cfm of oil at 10,000 psi, Hydraulic Tube Extractor pulls tubes from 5/8 to 1 1/4 in. OD. Extractor is also available in kit with 110 V, 60Hz or 220 V, 50-60 Hz electric motor. Kit includes extractor gun, power hose with on/off assembly, hydraulic power unit, and collet gripper set. Each collet gripper set includes mandrel and depth stop. Gripper sets...
Read More »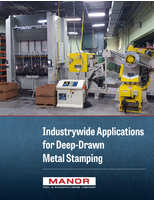 Deep-drawn metal stamping applies a significant punching force to radically draw metal sheets into a die cavity. Finished components produced by this process tend to have a depth that exceeds their diameter, which is why manufacturers refer to it as "deep-drawn" metal stamping.
Read More »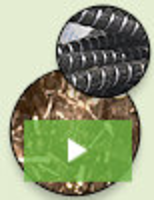 Fiber Reinforced Polymers (FRP), represents a truly groundbreaking advancement in structural reinforcement. Lightweight, strong, and green, they are changing the way the construction industry thinks about rebar. Unlike steel, FRPs don't rust and are far stronger than standard rebar. To learn why Fiber Reinforced Polymers are poised to change the way the world builds, see our video.
Read More »