Northbrook, IL - F.E. Moran Fire Protection is providing complementary fire protection inspections to malls with the Very Important Partners (VIP) program. This program offers Illinois malls free fire protection/sprinkler inspections in exchange for becoming the required fire sprinkler contractor. Malls and general contractors have discovered the benefits of this program. Malls are saving an...
Read More »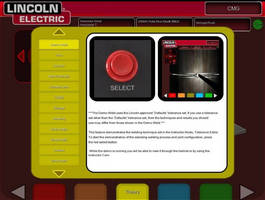 At FABTECH 2012, Lincoln Electric will introduce a new branded look to the VRTEX-® 360 as well as a VRTEX-® Extensions(TM) Software Upgrade Release Cleveland - FABTECH 2012 marks the launch of a new look to Lincoln Electric's VRTEX-® 360, as well as the release of the fourth upgrade in its VRTEX-® Extensions(TM) software upgrade program. The software upgrade includes GMAW (MIG) stainless...
Read More »
Developers experience firsthand the end-to-end architectural support, high performance, compact code, power profiling, efficient debugging and ease of use of IAR Embedded Workbench Uppsala, Sweden - IAR Systems outlined today its extensive participation in the Renesas DevCon taking place from October 22 to 25 at Hyatt Regency in Orange County, California. A long-standing partner of Renesas...
Read More »
X-Rite launches SpectraLight QC and new training institute to help improve speed to market and reduce costs when visually evaluating the colors of textiles, plastic parts, and coatings New light booth and X-Rite Visual Color Assessment Institute aids manufacturers that want to raise the bar on visual evaluation of products distributed through global supply chains GRAND RAPIDS, Michigan - X-Rite,...
Read More »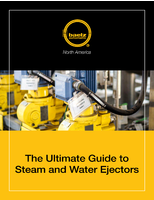 Take A Comprehensive Look at Steam and Water Ejectors.
Read More »
Professionally developed as 40-60 minute overview of how to create a lean manufacturing system, Kaizen Powerpoint Training provides presentations that can be used for group or individual sessions. Presentation is formatted in native Microsoft PowerPoint, and all 44 slides can be changed to accommodate special uses. Suited for use when teaching new employees or reminding experts, Kaizen Guide...
Read More »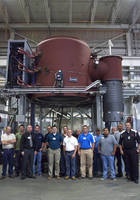 CHERRY VALLEY, IL - As Ipsen U continues to grow and expand, updates have been made to bring the program's rising number of participants the most current and beneficial information in an accessible way. The most exciting development is the new layout of the program, which follows a modular format that includes multiple instructors utilizing their expertise to inform participants about the...
Read More »
By Mary Wilmoth EWI, the innovation leader in materials joining and allied technologies, today announced the founding of a spinout company, RealWeld Systems, Inc., to commercialize its welder training innovations. The spinout company's flagship product, RealWeld Trainer(TM), is based upon exclusive licenses of EWI's patent-pending technology that measures and scores critical motions required in...
Read More »
RealWeld Trainer(TM) Available July 2012; Company Names Bill Forquer as Launch CEO COLUMBUS, Ohio, -- RealWeld Systems, Inc. today announced general availability of its flagship product, RealWeld Trainer(TM) in July 2012 and named Bill Forquer as its Launch CEO. RealWeld Systems is a spin-out of EWI and is the exclusive licensee of EWI's patent-pending vision-based technology that digitally...
Read More »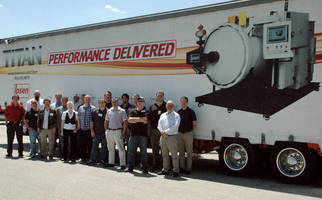 CHERRY VALLEY, IL - The success of Ipsen U has grown substantially this year. With still two more courses scheduled, therehave already been 153 people in attendance. This shows a 34% increase from 2011, which totaled 114 participants from all courses. Not only have Ipsen U's attendance numbers expanded, but its outreach as well with two Ipsen U courses hosted in Mexico in May, 2012. Additionally,...
Read More »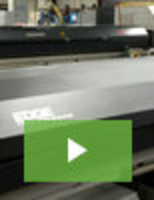 For precision and value that sets the standard for quality and craftsmanship, EGS Production Machining is the source for precision and value. Our extensive capabilities and dedication to customer service allow us to deliver the optimal manufacturing solution. See our video to learn more.
Read More »