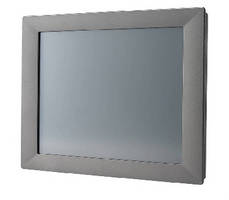 Based on Intel-® Atom(TM) eMenlow XL processor, Model TPC-651H features 5.7 in. SVGA TFT LCD and Model TPC-1251H has 12 in. SVGA TFT LCD. Both fanless units provide front sealed design, operating temperature of -20 to 60-
Read More »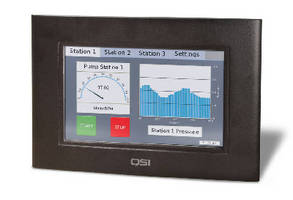 Based on Atmel-® ARM-9 processor, QTERM-®-G72 HMI Terminal features 800 x 480 pixel LED-lighted widescreen TFT LCD with resistive touchscreen, 10/100Base-T Ethernet, and 2 serial ports. Unit meets NEMA-4X and IP66 specifications for hose down, icing, and salt spray when mounted properly. Qlarity-® object-based programming language and design environment is included.
Read More »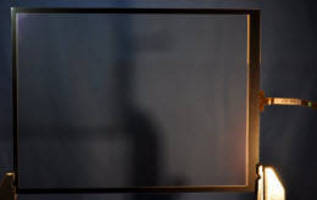 Featuring thin micro sheet of glass bonded to face, DTS416 Series 5-Wire Analog Resistive Touch Panels offer 7 Mohs hardness, minimizing scratches and abrasion. Panels require operating force of less than 100 g and provide 80% transparency with 4.5% haze. They can be used with gloved hand or passive stylus in wet or harsh working environments.
Read More »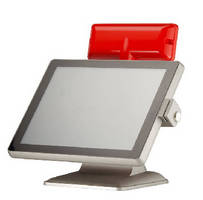 Based on Intel Pineview D-410/D-510 CPU that supports up to 2 GB DDRII memory, VariPOS(TM) 715 features scratch-resistant 15 in. color TFT LCD with 1,024 x 768 resolution. Utilizing projected capacitive technology, screen supports multi-touch function and permits intuitive, accurate operation. I/O connections include 4 x RS-232, 4 x USB 2.0, 1 x RJ-11, 1 x RJ-45 GigE port, and 1 x printer port....
Read More »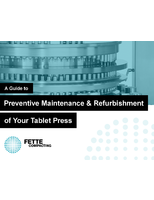 Check out this guide to keeping your tablet press in good working order.
Read More »
Promoting multimedia engagement in high-traffic, commercial environments, Interactive Digital Signage touch systems incorporate zero-bezel, edge-to-edge glass touch-screen technology into large-format (32-46 in.), ruggedized LCD panels. While acoustic pulse recognition touch technology ensures consistent functionality, optional computer modules further optimize media bandwidth and interactivity...
Read More »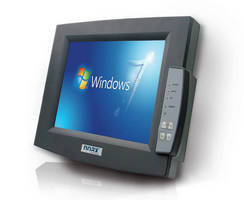 Huntersville,- As of April 2010, noax industrial PCs are available with the new Microsoft Windows 7 Operating System. Not only is Windows 7 faster than Vista and more reliable than XP, it uses less system memory while offering more features and greater ease of operation. Whether you are considering upgrading your existing equipment or making a new industrial PC purchase, Windows 7 is the perfect...
Read More »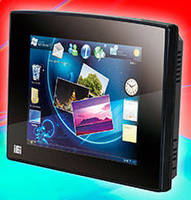 Powered by 1.6 GHz Intel-® Atom(TM) N270 processor, AFL-F08A leverages Intel 945GSE and ICH7M chipsets while accommodating up to 2 GB of RAM. This 8 in. touchscreen PC offers range of standard I/O (GigaLAN, USB, serial ports), wireless options, and flat bezel design sealed to IP64. In addition to single point resistive touchscreen operation, unit is available with optional projected capacitive...
Read More »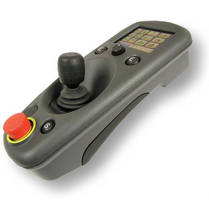 Rugged Handheld Input Device for Brown & Sharpe and Sheffield Branded CMMs North Kingstown, RI - February 10, 2010 - Hexagon Metrology, Inc. announced the availability of the Universal Jogbox, a new handheld input device for Brown & Sharpe and Sheffield branded Coordinate Measurement Machines (CMMs) shipped from the North Kingstown, Rhode Island factory. Incorporating a modern touch screen...
Read More »
Based on Intel-® Atom(TM) processor, UTC-W101 eService Touch Computer features 10.1 in. wide resistive LCD panel and customizable exterior that fits variety of business types. Front panel is built to IP65/NEMA 4 standards, and is protected against damage from dust and water. Designed to sit upright on desktop stand or be wall mounted using 75 mm VESA mounting system, unit has 2 GigE ports, which...
Read More »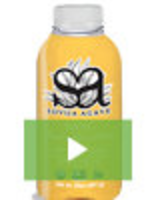 Come Alive Organics distributes all-natural, proprietary flavored agave for the food and beverage industry while helping children across the globe. Learn more about our agave products and our one sweet cause in this video and two-page PDF.
Read More »