TEWKSBURY, Mass. - Raytheon Company (NYSE: RTN) has been awarded a $37,723,774 firm-fixed-price, fixed-price-incentive, cost and cost-plus-fixed-fee contract for the procurement of MK 54 lightweight torpedo common parts kits; MK 54 Mod 0 lightweight torpedo kits; and MK 54 exercise fuel tanks, spares, production support material, engineering support, and hardware repair support. This contract...
Read More »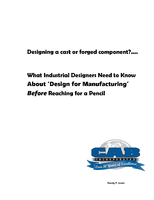 To learn more about how you can save time and money with design for manufacturing strategies, download now.
Read More »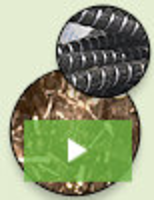 Fiber Reinforced Polymers (FRP), represents a truly groundbreaking advancement in structural reinforcement. Lightweight, strong, and green, they are changing the way the construction industry thinks about rebar. Unlike steel, FRPs don't rust and are far stronger than standard rebar. To learn why Fiber Reinforced Polymers are poised to change the way the world builds, see our video.
Read More »