Resistant to motor oils with aggressive additives, FKM (80 FKM 233877) survives exposure to coolant and lubricant that reaches temperatures to 180°C in internal combustion engines of industrial drive technologies. O-rings made from this material can be used permanently at temperatures of up to 150°C as well as for short periods at temperatures to 180°C. Material, manufactured...
Read More »
DALLAS, -- Simrit, the industrial sealing products division of Freudenberg-NOK Sealing Technologies, will introduce its latest ethylene propylene diene Monomer (EPDM) rubber compound during Solar Power International held at the Dallas Convention Center from Oct. 17 to 20. The 70 EPDM 135151material - which has garnered the UL (Underwriters Laboratory) 1703 certification - is applicable for...
Read More »
ELGIN, Ill. - Customer and testing data has proven that Simrit'sE454 EPDM (ethylene-propylene rubber) O-ring sealing systems outperform competitive O-rings in critical commercial aircraft hydraulic systems. Manufactured to the highest possible quality and extensively tested, the phosphate ester fluid hydraulic sealing systems are expected to perform flawlessly for years in primary and secondary...
Read More »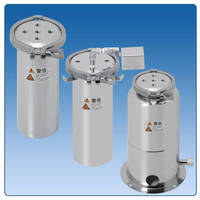 New pressure tanks offer varying shapes, capacities and optional features, and new piping parts are designed for liquid pumping and vacuum defoaming. (Schaumburg, IL) MISUMI USA, Inc., a subsidiary of MISUMI Corporation, part of MISUMI Group, Inc. (TOKYO: 9962), has introduced a total of 19 new products to its Sanitary Pipes, Vacuum Piping Parts and Tanks product category. The new products are...
Read More »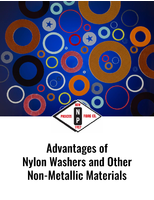 Check out this white paper to learn about the types of non-metallic washers.
Read More »
Apple Rubber Products, a leading designer and manufacturer of seals and sealing devices, has added Liquid Injection Molding (LIM) technology to its wide range of capabilities, enabling the company to deliver high quality silicone parts and seals with fast turnaround and competitive prices, depending on the complexity of the part. Silicone seals produced by Apple Rubber's LIM process provide...
Read More »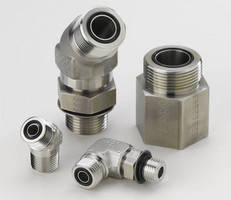 Machined from round stock, flange adapters are hot-piercing bent for desired angle and do not have braze and weld points. Swept configurations enable performance in limited clearance applications and connection sizes range from Â-½-4 in. Operating in pressures as high as 6,000 psi, SS O-ring face seal fittings are designed to eliminate leaks in hydraulic systems on industrial/commercial...
Read More »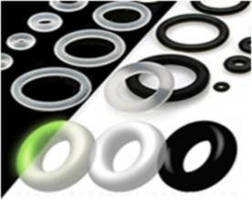 ROHNERT PARK, California (September 08, 2009) - Nugeneration Technologies (NuGenTec) announced today that its Gumlast(TM) L8010 has been successfully benchmarked against Kalrez® 6375 at Chevron Richmond refinery. Gumlast(TM) L8010 is 100% pure FFKM and is manufactured in the U.S.A. Utilizing the latest cross-linking and reinforcement techniques, multiple grades have been formulated to optimize...
Read More »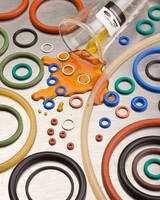 Made from perfluoroelastomer, Viton®, neoprene, nitrile, EPDM, solid and cellular urethane or silicone, and santoprene, custom fabricated O-rings can be spliced, vulcanized, and supplied in sizes from 1/32 - 48 in. I.D. with 1/16 - Â-¼ in. cross sections, depending upon material and construction. They are available in hardness from supersoft to 90 Durometer. Applications include wide...
Read More »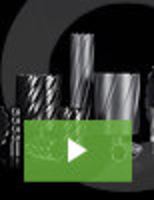 As a globally recognized manufacturer of industrial grade portable tools, Euroboor is at the forefront of drilling and cutting technology. Our reputation as an industry leader is built on robust products that fit a wide range of industrial cutting and drilling applications. See our video to learn more about all of our quality products.
Read More »