Annihilator(TM) solids reduction unit features counter-rotating, hexagonal shaft coupled with 5-tooth, hardened steel cutters to process from 300 to 4,250 gpm of influent. Grinder can prolong service life of downstream equipment such as pumps, sensors, monitors and valves. Seal/bearing cartridge assembly eliminates need to disassemble entire grinder when servicing. Electronic control panel offers...
Read More »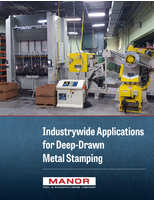 Deep-drawn metal stamping applies a significant punching force to radically draw metal sheets into a die cavity. Finished components produced by this process tend to have a depth that exceeds their diameter, which is why manufacturers refer to it as "deep-drawn" metal stamping.
Read More »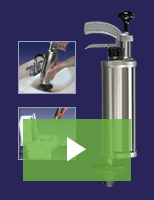 The Kinetic Water Ram by General Pipe Cleaners clears out clogged pipes quickly using kinetic energy. The Ram is so simple to operate, anyone can use it. Check out the video to learn more.
Read More »