Annihilator(TM) solids reduction unit features counter-rotating, hexagonal shaft coupled with 5-tooth, hardened steel cutters to process from 300 to 4,250 gpm of influent. Grinder can prolong service life of downstream equipment such as pumps, sensors, monitors and valves. Seal/bearing cartridge assembly eliminates need to disassemble entire grinder when servicing. Electronic control panel offers...
Read More »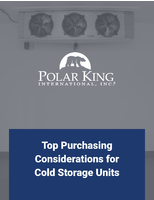 On-site cold storage is essential in a number of industries. A new walk-in cooler, walk-in freezer or refrigerated trailer is a major investment and having one that fits your specific needs is crucial.
Read More »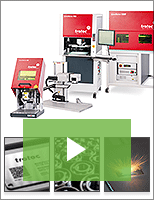 Trotec's laser marking solutions provide your company with configurable workstations and intuitive, customizable software. Check out our video to learn more.
Read More »