Available for S and SA-Series direct gas-fired space heaters, CE-Smart™ System includes controls for ventilation, indoor air quality, and temperature. Unit is housed in lockable NEMA 1 enclosure equipped with 3-position selector switch; combination 7 day programmable timer and thermostatÂ- or temperature setback system; override timer; and intermittent/continuous...
Read More »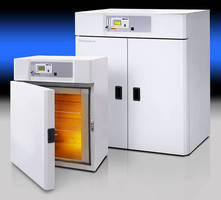 Supporting USB, Modbus, and Ethernet communications, datalogging LAC features 304 stainless steel interior, horizontal recirculating airflow, and ±2.5°C temperature uniformityÂ- at temperatures up to 500°F. Controls, heater, and fan are located on top for ergonomics and service access convenience. Available for processing flammable solvents or removing large amounts...
Read More »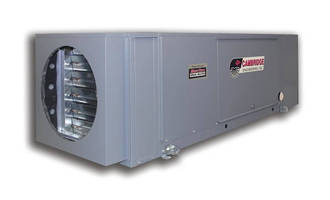 An Addition to the SA-Series, the SA350 is Designed to Deliver Energy Efficiency to Medium-Sized Commercial and Industrial Applications ST. LOUIS – Expanding its new line of SA-Series space heaters, Cambridge Engineering has added the SA350, capable of delivering 350 MBH (350,000 BTUs per hour) for commercial and industrial applications. Introduced in 2013, the Cambridge SA-Series uses the same...
Read More »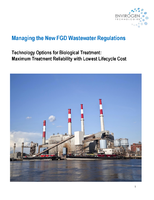 A guide for managing Flue Gas Desulfurization wastewater using leading technologies.
Read More »
Report Demonstrates Significant Savings in Direct Comparison Between SA-Series HTHV Direct Gas-Fired Heaters and Standard Unit Heaters ST. LOUIS – A report recently published by the U.S. Department of Energy (DOE) demonstrates significant energy savings in a field study comparison between Cambridge Engineering's SA-Series HTHV direct gas-fired heaters and standard unit heaters. Commissioned...
Read More »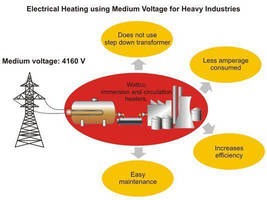 Background Petrochemical and other heavy industries such as power generation, oil, and gas need high wattage (multi-MW) electrical heating solutions. Until now, meeting this demand has required low voltage electrical heating systems (less than 1000V). These industries continuously seek electrical heating solutions that are not only cost effective and efficient but can also withstand the rigour of...
Read More »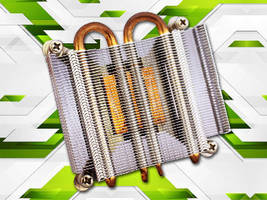 Designed to protect components from excess heat, Zipper Fin Heat Sinks have zipper fins machined from thin sheet metal, typically aluminum or copper, formed into custom shapes. Sheets are designed to interlock with very narrow space between layers. Fin assembly is wave soldered to metal base forming very rigid, lightweight heat sink. To contain and optimize cooling airflow, heat sinks can be...
Read More »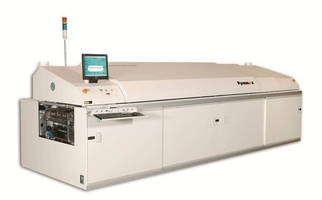 NORTH BILLERICA, Mass.,Â- – BTU International, Inc., a leading supplier of advanced thermal processing equipment for the electronics manufacturing and alternative energy markets, today announced that it will exhibit the award-winning DYNAMO™ and PYRAMAX™ convection reflow ovens in booth E1-1106 at Productronica China, scheduled to take place March 17-19, 2015, at the Shanghai New...
Read More »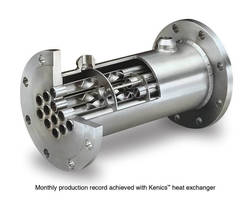 Increasing production capacity and setting a monthly production record are targeted goals for all manufacturers. To achieve this, all equipment and systems must work in perfect unison and perform to optimal efficiency. The Situation A large specialty chemical manufacturer located in Ohio was experiencing unsatisfactory production levels due to the plant's old, outdated, inefficient equipment....
Read More »
BANGALORE, India - As India's largest and most influential refrigeration and air conditioning exhibition,ACREX 2015 was held in Bangalore from February 26-28, 2015. During the event, Sanhua drew attention to the energy efficient automatic control components of refrigeration and air conditioning systems, inverter controllers, and micro-channel heat exchanger products for the Indian market. One...
Read More »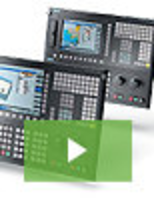 Siemens new SINUMERIK 828D ADVANCED, SINUMERIK 828D and SINUMERIK 828D BASIC sets the standard for productivity enhancements of turning and milling operations on standardized machines and simplify the automation of grinding machines. See our video to learn all about it.
Read More »